Canada implements measures to grow green workforce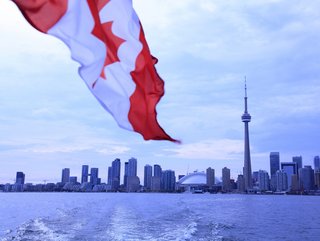 The plan, which has been conceived over the course of years, will see a sustainability job centre built as well as a government advisory body
The Canadian government has unveiled a new jobs plan that emphasises sustainability as the nation seeks to improve its economy. As part of the programme, the government will also be trying to lead workers away from the fossil fuel industry and towards clean energy.
Among the new measures of the initiative will be a "just transition" plan covering the years from 2023-2025 in which a training centre for sustainable jobs will be built in addition to a new government advisory body getting established. Additionally, the government will revisit this sustainable jobs plan every five years to ensure that it maintains relevance and effectiveness.
Canada's minister of natural resources spoke to the new plan, commenting: "Canada has what it takes to become the clean energy and technology supplier of choice in a net zero world.
"With this plan, the federal government is taking yet another step forward to ensure that Canada's workers have the skills and support necessary to seize this generational opportunity."
Coming as a 32-page report, the plan has been three years in the making. While it does not specifically say how many jobs are to be added, a recent report from the Royal Bank of Canada claims that up to 400,000 clean energy jobs could be added to the economy.
Objections in Alberta
Despite this, there have been words of warning against this plan emanating especially from Alberta, a stronghold of Canada's oil and gas industry, Many fear that the "just transition" will be the death knell to jobs in the area.
One such voice of objection belongs to Premier Danielle Smith who wrote the Prime Minister Justin Trudeau about the matter, stating that the plan was "an unconstitutional and existential threat to the Alberta economy and the jobs of hundreds of thousands of Albertans."