Supply Chain Sustainability
Cisco and NTT Ltd collaborate on sustainable IoT solutions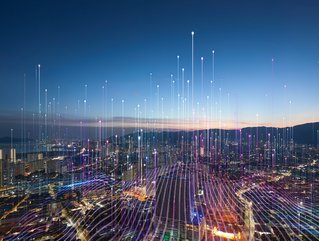 Credit: Getty Images
Cisco and NTT Ltd have joined forces to create and implement collaborative solutions that enable organisations to accelerate their sustainability
Cisco and NTT Ltd have announced a collaboration to develop and deploy joint solutions that empower organisations to advance sustainability goals.
By harnessing the power of NTT's Edge as a Service portfolio and Cisco's IoT capabilities, the collaborative solutions crafted by both companies will provide valuable real-time data insights, fortified security measures, optimised decision-making processes and decreased operational expenses through the utilisation of predictive maintenance, asset tracking and supply chain management functionalities.
These innovative solutions will integrate NTT's vast expertise in Managed Services, cutting-edge automation capabilities at the edge, and efficient management of intricate IT environments.
"We are excited to work together to help transition our customers to this IoT-as-a-Service model so they can quickly realise the business benefits across industries and around the globe," said Samuel Pasquier, VP of Product Management, Industrial IoT Networking, Cisco.
Accelerating IoT business initiatives
NTT has significantly strengthened its IoT consulting and services business, uniting over 1,000 skilled practitioners and 100 practical applications across various domains, including connected cars, fleet management, predictive maintenance, smart cities and many others.
Furthermore, the company has successfully trained over 500 Cisco sales experts, enhancing the collaborative capabilities of the two companies and expediting their joint efforts in the market.
"We are accelerating our IoT business initiatives to deliver a powerful portfolio of repeatable services that can be tailored to meet customer demand for these kinds of solutions. We're in a unique position," said Devin Yaung, SVP of Group Enterprise IoT Products and Services at NTT.
It is expected that the global IoT market will grow 19% in 2023, with a potential market size of US$483bn by 2027.
Doubling down on IoT capabilities
As part of their commitment to advancing IoT solutions for clients and partners, NTT has launched a dedicated business unit specifically focused on IoT. This unit brings together a diverse team of 1,000 consultants, engineers, enterprise architects and sustainability experts from across the globe.
Their collective expertise and capabilities will be utilised to develop, implement and oversee over 100 use cases in various domains, including connected cars, fleet management, predictive maintenance and connected factories, among others. This strategic move demonstrates NTT's emphasis on prioritising and expanding IoT initiatives to drive innovation and value for its stakeholders.
"We're doubling down on NTT's IoT capabilities to meet customer demand," Yaung adds. "What we're doing is pulling together our collective knowledge and skill sets, and putting the full power of NTT behind it, to better service our customers and the increasing need to outfit or retrofit their organisations with the connectivity and visibility they need to improve day-to-day business operations."