Colgate and NASA team up for sustainable products in space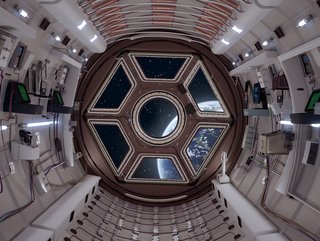 As part of the Space Act Agreement, experiments will be held at the International Space Station to make space travel more sustainable and hygienic
At times, sustainability can make strange bedfellows. In that spirit, the Colgate-Palmolive Company this week announced a partnership with the National Aeronautics and Space Administration (NASA) which will see the toothpaste mavens and the space program investigate how astronauts might live in a hygienically sustainable manner.
The partnership will explore innovative products that are at once sustainable and suitable for space travel. At the top of the list of products are waterless tablets in lieu of traditional teeth cleaning products as well as compact sustainable packaging technology that can be used at low orbit.
As part of the agreement, Colgate will have access to the International Space Station for the purposes of testing. Among the other areas of testing outside of sustainability are health and preventative skin care technologies.
A seasoned veteran
Dr. Cady Coleman, a former astronaut herself, will be working with Colgate in an advisory capacity, offering insights into space travel and existence in microgravity. Having gone to space three times – at one point for a 180 day stretch – over the course of a 24-year stint at NASA, and being a polymer chemist in the Air Force, Coleman is well-suited for the role. Indeed, she has already conducted over 100 experiments outside of the earth's atmosphere.
She struck a sanguine tone when commenting on the new role: "I'm excited to work with the Colgate team as they collaborate with NASA to better understand how to maintain a healthy environment for humans living and working in space. The International Space Station is our testing ground for future missions to the Moon and Mars, and provides an important opportunity to understand how we can optimise crew health and performance in microgravity. And, like so many of the investigations that we conduct in space, this work can also lead to discoveries that will advance health and wellbeing for everyone here on Earth."