Consumer spending report highlights reluctance to go green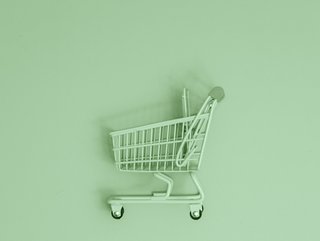 Sphera, which is backed by Blackstone, issued a report that underscored that high prices and lack of information has prevented full-scale green transition
Sphera – the Blackstone-backed, ESG software mavens – has released a report that highlights consumer spending trends in the face of climate change issues. The results are not overly encouraging and reveal that there are still a number of barriers in place preventing consumers from truly embracing sustainable products.
Among the reports findings?
31% of consumers view the high-cost of sustainable products as a persistent barrier to adoption and, in keeping with this finding, price and information are considered the biggest barriers to behaviour change; only 13% of consumers regard sustainability as a deciding factor when choosing a product (the current inflation crisis is seen as an influence on this matter); an even fewer (10%) would pay more for green products. Perhaps most surprisingly, younger consumers show the lowest level of extreme concern when it comes to considering climate change as a factor in behaviour change.
Among the reasons behind these underwhelming results are several high-profile greenwashing scandals that have plagued headlines in recent years as well as a general lack of information about green products.
In its report, Sphera surveyed 1,200 consumers across the US, the UK and Germany.
A crisis afoot
The company's CEO and president, Paul Marushka, decried the findings of the report, stating: "This report confirms the perceived unaffordability of green products and the often inaccessible and unreliable nature of sustainability data is breeding sustainability scepticism and apathy among consumers."
Marushka went on to point to specifics: "Rising consumer apathy and distrust of some corporate sustainability claims could impact the ability of businesses to roll out carbon-friendly products and meet their climate change targets. Reports of greenwashing are also contributing to consumer distrust of measures such as carbon offsetting, with 34% of consumers in the survey believing that corporate carbon offsetting is either an easy way out or no solution at all. There is a clear need for universal standards on sustainability measurement and reporting to improve corporate sustainability data and rebuild public trust in green products, services and brands."