COP27: Egypt signs $83m in deals during climate conference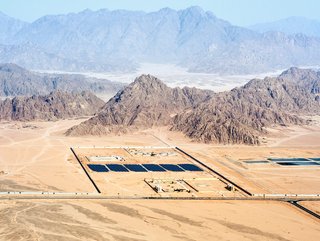 Taking advantage of its role as host country, Egypt has seen investment through partnerships increase far beyond what had been previously anticipated
Egypt has been using its status as host country for COP27 to its great benefit after its own Suez Canal Economic Zone announced nine agreements signed at the UN event that will cumulatively come to a value of $83m.
This achievement is in excess of its goal, as in August the Egyptian government had told The National newspaper that it was looking to sign only five agreements that would be worth $25bn.
Hydrogen and ammonia front and centre
Among the deals signed include several with international power companies which will help develop hydrogen and ammonia capabilities in the region. In fact, all together, the new facilities will enable the production of 2.7 million tonnes of hydrogen and 7.6 million tonnes of green ammonia.
Green ammonia is commonly used to make fertilisers for agriculture and can be made through a process of separating nitrogen from air through the use of hydrogen.
Among the biggest projects is a two gigawatt hydrogen facility which is a joint effort between Abu Dhabi-based renewable energy company Masdar and two Egyptian partners, Infinity Power Holding and Hassan Allam Utilities. The facility is due to be up and running by 2026.
Of the $83m total signed for this week, 20% is straight cash, while the remainder will come in the form of technology transfers. Prior to final investments being made, the companies involved will have to conduct studies to ensure the viability of said projects.
These moves are in keeping with Egypt's stated goal to become a green hydrogen hub for the region. It is also seeking to become more dependent on renewable energy as time moves forward. In 2019, the country derived 11% of its energy from renewable sources. By 2035, it aims to get this number up to 42%.