COP27: Venezuela's maligned Maduro rebrands himself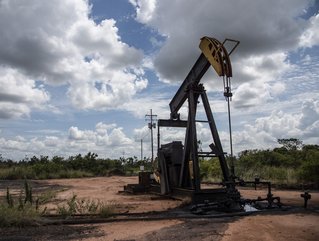 Despite being a global pariah with an atrocious environmental record, the Venezuelan president has used the UN conference as a stage for diplomacy
UN climate conferences – such as the one happening right now in Sharm El Sheikh, Egypt under the moniker COP27 – can make strange bedfellows. It is only natural, in a rush to show one's concern for a crisis that unites the world, to either go beyond narrow self interest or to to use the situation for one's benefit.
One leader – the much-maligned president of Venezuela, Nicolás Maduro – has used the event as a staging ground for re-acceptance on the global stage after years spent shunned or ignored by Western leaders, who discredited him as a socialist ideologue who corrupted the electoral process. In keeping with this view, Western powers sought to economically isolate his nation.
Furthermore – and inimical to the spirit of the conference – Venezuela is one of the biggest fossil fuel exporters in the world, and Maduro himself has a notably bad environmental record.
Unscheduled meetings
Among this week's surprises was an interaction with high-profile American climate envoy-in-chief, John Kerry. Maduro being persona non grata in Washington, it was something of a surprise that they crossed paths at all.
In response, a spokesperson for the US State Department could only play down the meeting, saying that Kerry meeting Maduro was a "very much unplanned interaction." Another observer commented, "My immediate reaction was 'What on earth is one of the world's worst climate offenders doing at a summit meant to address the climate crisis?'"
In addition to Kerry, Maduro has also been seen with French president Emmanuel Macron and Portugal prime minister António Costa.
Despite years as a pariah, it seems the war in Ukraine has altered Maduro's fortunes on the global stage. After Russia's invasion, that energy-rich aggressor was targeted with a slew of economic sanctions as Putin turned the gas spigot supplying Europe off.
In an effort to shore up a steady energy supply, the Americans – long Maduro's greatest geopolitical foes – have a begun a reproachment with Venezuela and have twice sent representatives to the South American nation since the invasion.
For his part, Maduro's appears to be using COP27 as the stage to debut his newly significant role on the global stage.