Digging deep into the human side of cobalt mining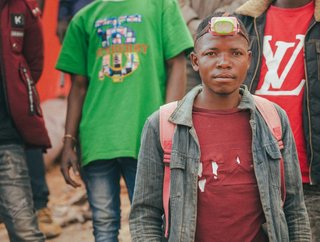 Jamie Wallisch visited Kolwezi, DRC, to explore responsible mineral sourcing in the cobalt supply chain, shedding light on the progress made by local communities
Jamie Wallisch, Regulatory and Sustainability Expert, at Assent Inc shares her first-hand insights from her travel to the mining communities in the DRC
To better understand responsible mineral sourcing in the supply chain, I travelled to Kolwezi in the Democratic Republic of the Congo (DRC) in late 2022 on behalf of Assent as part of a group with the Fair Cobalt Alliance (FCA). We saw an opportunity to better understand what's happening in the artisanal and large-scale cobalt mines and shift the conversation to the improvements that have been made by local communities.
The DRC is saturated with conflict, hardship, and disorganisation, especially in the mining sector. It is also the world's main supplier of cobalt, making it a pinch point for many sustainability issues. Cobalt is heavily ingrained into our daily lives. It is found in electric vehicle batteries, laptops, smartphones, super alloys, magnets, medical devices, and much more. We are reliant on cobalt and on the miners in the DRC.
The FCA offers people across the cobalt supply chain access to a pre-competitive environment for collaboration to help strengthen and professionalise the DRC's artisanal cobalt mining sector and contribute to local economic development at large. The FCA delegation was composed of about 30 people from various government institutions and complex manufacturers from a wide variety of industries.
Addressing challenges in artisanal mining for DRC cobalt
Artisanal mining supplies approximately 30% of DRC cobalt production. It is dangerous work that is sometimes illegal and, in some cases, can involve the use of child labour. Most of the people working in these mines are from extremely poor rural areas and are trying to make a living, and most of these mines are very rudimentary in terms of the tools and methods they use. Organisations like the FCA are trying to work with these communities and increase investment from local governments and complex manufacturers on an international scale to help improve these operations. The FCA's goal is to help educate the communities on safer, better practices while improving investment and expanding local leadership within the artisanal mining sector.
While visiting artisanal mines in Kolwezi, I had the opportunity to see how a locally-led investment can have positive societal impacts within the mining communities. I visited a community where a financially-centred women's group was actively working to redirect finances from the mining industry toward enhancing educational opportunities at the local school. To welcome the delegation into their facility with open arms, the women's group greeted us with singing and dancing. Once seated, several women shared how the funds received by the FCA were beneficial and how important the support has been for them and their families. It was eye-opening to observe firsthand the positive impact organisations can have on the local community. It shed light on how partnerships should serve the vision of the community rather than trying to direct it for them.
While financial investment is vital to generating these types of societal improvements, complex manufacturers can also engage the communities where their minerals are being sourced and help support localised concerns and needs. Through more engagement at the local level, complex manufacturers can better understand how to make impactful investments in these communities and spur future change. This means understanding where raw minerals come from and paying close attention to smelters in the supply chain.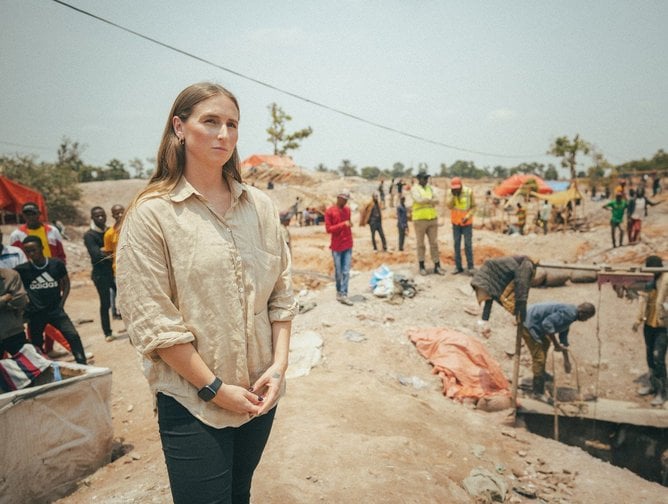 Jamie Wallisch traveled to Kolwezi as part of a group with the Fair Cobalt Alliance
Leveraging EMRT and Supplier Engagement for Sustainable Supply Chains
Companies looking to prove responsible mineral sourcing with a focus on strong environmental, social, and governance (ESG) reporting should seek evidence of what is happening at the local community level. The Extended Minerals Reporting Template (EMRT) is considered the international gold standard for outlining what data manufacturers should focus on when measuring their mineral sourcing's ESG impact. To collect that data, it's important to have a software solution to engage suppliers with the EMRT and validate information. It's also vital to educate suppliers about responsible sourcing so they can support sustainability goals across the entire supply chain, down through to the raw mineral extraction and smelting tiers. Assent automates EMRT outreach and tracks data collection, making it easy to identify supply chain sustainability risks. We also provide education about cobalt and conflict minerals, in addition to expert services for additional supplier screening. We dig deeper into supplier data to see into human rights, child labor, and environmental risks so that complex manufacturers can start to address them.
Complex manufacturers holding themselves accountable for responsible sourcing of minerals can generate waves of change that lead to beneficial societal impacts and safer operations within mining communities. By engaging at the most local levels possible, and trickling efforts down the supply chain, manufacturers and their suppliers can start to have a measurable impact on the people affected by cobalt mining.
To see rare footage from within artisanal cobalt mines and interviews with the organisations working to make a difference in these communities, watch Assent's mini-documentary series, Assent in Depth | The Congo: Cobalt & Your Supply Chain Risk.