Focusing on the 'G' in ESG: can blockchain help?
By Chris Ford, Head of Government Affairs EMEA at R3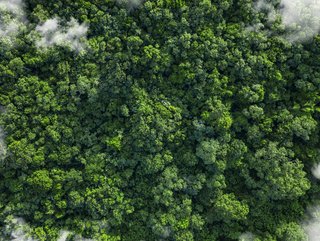 Companies are increasingly governing themselves according to ESG standards
As companies abide by ESG standards, actual fulfillment of these goals is still an open question. Chris Ford of R3 believes the blockchain can help
Today, more than 90% of S&P companies publish Environmental, Social and Governance (ESG) reports in some form, while more than three-quarters of investors think that companies should make investments that address ESG issues, even if it reduces profits in the short term. Between 2018-2021 alone, inflows into global sustainability funds rose from $5 billion to nearly $70 billion.
But for all the mounting ESG efforts, little attention has been paid to the discordance of the 'G' from the 'E' and the 'S'. It is often left clutching on to the end of the acronym as an afterthought; seen as the less important and less interesting of the three letters. But, in many ways, governance is in fact that most significant pillar. By enhancing our focus on the 'G' to strengthen governance, we can implement imperative processes to tackle today's environmental and social challenges.
New tools like distributed ledger technology (DLT) have emerged as a means of achieving this. By examining where the need for better governance lies, and how DLT meets this demand, organisations can implement successful frameworks to truly boost their sustainability.
Putting the 'G' before the 'E' and 'S'
Financial institutions are setting ever more ambitious ESG goals, and rightly so. However, one of the greatest criticisms levelled against ESG is that it is not measurable.
Against growing pressure to cut carbon emissions, the temptation to greenwash away a problem is greater than ever. Although there are internationally recognised guidelines such as the Global ESG Disclosure Standards, what is to stop an institution or investors from using cherry picking methodologies and statistics to distort the reporting of their own ESG scores just to save face?
This is where the importance of governance comes into play. Governance and transparency are intrinsically linked. Without transparency and accountability, an organisation cannot determine the right course of action to meet ESG goals or verify any claim to be a good corporate citizen. In other words, the 'G' holds the key to the realisation of the 'E' and the 'S'.
It is also the key to keeping the populace motivated. Afterall, it is difficult to try to realise environment and social goals without the knowledge of whether these efforts are making a difference.
Moreover, if profitability is the core underlying motivator of corporates, then having greater transparency across their processes can make their operations more efficient, helping to minimise energy wastage and ultimately protect profits.
DLT can strengthen governance
DLT exists at its most fundamental level to build trust in complex systems. Blockchain maintains a complete history of past transactions within the network, which means that the user can track the data with full transparency.
The immutable nature of data recorded on DLT and the sharing of information by all relevant parties means that organisations can digitalise physical assets with full visibility and security, heightening accountability of all corporate affairs.
This technology can be applied in a range of use-cases. Take supply chains, for example. At their most basic level supply chains comprise of several steps, including the extraction of raw materials, manufacturing these materials into basic parts, selling finished products to end users, and delivering them to consumers. DLT makes it feasible to track these assets in real time from start to end of the supply chain cycle. This enables a company to accurately verify the carbon emissions involved across the entire process.
The same level of accountability can also be applied to a waste chain. The tracking and tracing of assets made possible by DLT enables an organisation to verify exactly how much of its material gets recycled against how much material is simply put into recycling. By increasing overall visibility, a company can understand where resources are needed most, and allocate accordingly. This will not only help a business identify if it has met the sustainability goals it originally set out, but also strengthen ROIs, as it becomes easier to make intelligent decisions surrounding minimising waste and using resources profitably.
A new approach
It is impossible for corporates to truly move the needle on ESG unless they have the motivation of profitability to do so, a clear view of the challenges and the ability to measure their efforts with trusted data.
We must therefore begin putting the 'G' first in our approach to ESG. DLT has emerged as a truly transformative prospect in this transition. Although blockchain is associated with crypto and all its energy consuming baggage, integrating this technology into existing systems is where its real value lies. Doing so will open up a new realm of transparency and accountability, helping to shift the ground on which ESG claims are rooted.