Formula 1 releases annual sustainability progress report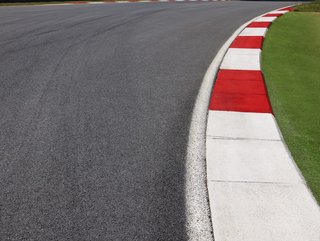 Progress was made on guidelines originally set forth in 2019, including on matters to do with reducing carbon footprint and increasing female participation
Cars pollute, and no car pollutes more than a Formula 1 race car. To offset this rank fact, in 2019, Formula 1 set forth sustainability guidelines: achieve net zero carbon emissions by 2030 (including using 100% sustainable fuels); "to leave a legacy of positive change wherever we race"; and, finally, take measures to make the sport more inclusive and diverse.
With these in mind, Formula 1 has released its 2022 report on sustainability, diversity and inclusion.
2022 saw a number of improvements across the board. The racing institution introduced two new roles – a head of sustainability and a sustainability coordinator – to better ensure progress in these areas, something which occurred alongside a revision of the Code of Conduct, Sustainability Policy and Procurement Guidelines. Collaboration was also underscored, with meetings held between F1 teams and administrators on matters concerning carbon measurement and water refill.
To directly reduce its carbon footprint, 2022 saw the introduction of remote broadcasts, a rejig of freighting equipment so that the more energy efficient 777F cargo plane could be used, transitioning to renewable energy in F1 offices, as well as making steps towards revising the F1 racing calendar so that it manifested a more regional approach involving less cumbersome travel.
Highlighting inclusivity
There were also educational initiatives such as scholarships and the F1 Academy, a body that seeks to promote female representation in the sport. In final form, the F1 Academy will have teams competing for a cumulative 21 races a year. It is due to begin racing in 2023.
Commenting on some of these new initiatives, Formula 1 President and CEO Stefano Domenicali said: "We have delivered important initiatives on our journey to be Net Zero Carbon by 2030, expanded our scholarship programme for underrepresented groups and announced the F1 Academy that will provide opportunities for young female drivers to begin their journeys to the highest levels of our sport.
"We are proud of what we are delivering, but we know we must continue to make progress and deliver positive lasting change for Formula 1."