Geothermal to expand its footprint across California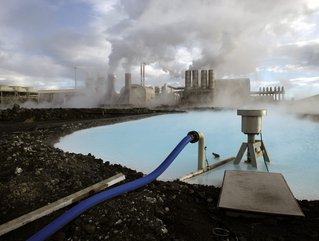 A deal with a Texas-based geothermal energy company will see the sustainable source come to multiple communities across the south of the state
The Houston-based Fervo Energy has announced a plan to bring 24/7 geothermal power to nine separate community choice aggregators in southern California. The agreement is to supply 20MW of power.
The integration of this power is in line with the 2021 clean power requirements ushered in by the state of California which stipulate that load serving entities ensure 1,000MW of energy that is not weather dependent and which has zero emissions.
The power will be derived from Fervo's position in Beaver County, Utah and is expected to be in operation by 2026.
The contract, which will be set in place for 15 years, will see this carbon-free power source integrated with the offtakers Desert Community Energy (DCE), Clean Energy Alliance and the California Choice Energy Authority. These providers serve a number of towns and cities in the area, including Apple Valley, Lancaster, Pomona, Pico Rivera, Rancho Mirage, Santa Barbara and San Jacinto.
A tried and tested energy provider
Fervo has established itself as a leader in geothermal energy and is regarded for its use of horizontal drilling as well as its fibre optic sensing capabilities.
Said Fervo Head of Development Dawn Owens: "We are seeing unprecedented demand for 24/7 carbon-free energy. This partnership pushes Southern California one step closer to having a fully decarbonized, reliable grid and achieving their clean energy goals."
DCE Chair Geoff Kors noted the financial benefits inherent in this power source: "This is a great example of local government leading the way in providing residents and businesses with 100% green carbon-free energy. Of our 33,000 customers in Palm Springs, 24,000 of them are on DCE's Carbon Free plan, and altogether they will save nearly $2m from this partnership with Fervo Energy."
California is already well known for its cultivation of geothermal energy, In addition to several smaller location sources such as the Salton Sea and Coso Hot Spings areas, the largest geothermal field in the world – known as the Geysers – falls across Sonoma, Lake and Mendocino counties further north in the state.