Honeywell and Arcadis collaborate to reduce carbon impact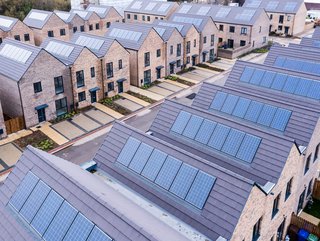 Credit: Getty Images
Honeywell & Arcadis have joined forces to provide end-to-end solutions to help building owners cut carbon emissions as they optimise building performance
Honeywell and Arcadis have announced a collaboration to deliver solutions and services aimed at enhancing energy efficiency and reducing carbon footprints in commercial buildings across the globe.
By initially targeting five projects in different parts of the world, the companies will combine their expertise to provide comprehensive solutions, helping clients and customers accelerate their progress towards carbon reduction targets.
This collaboration between Arcadis and Honeywell further bolsters their individual initiatives to support clients dedicated to achieving positive outcomes in terms of ESG practices.
The challenges of controlling energy use
The World Economic Forum predicts that in 2050 approximately 80% of today's buildings will still be standing. This means the challenge of controlling escalating energy use – particularly in older buildings – to meet carbon-reduction targets will increase over the coming decades.
However, building owners and operators often lack the necessary expertise and technology to effectively monitor and optimise energy performance, making it challenging to drive change within their organisations.
By collaborating, Honeywell and Arcadis offer complementary services to address these gaps, assisting clients in charting a course towards lower carbon emissions and improved resilience.
For building owners who have already committed to reducing their carbon footprint, the collaboration will provide a software suite that tracks progress, using milestones to document achievements.
Customised insights and data-driven reports will be generated to showcase these efforts to both internal and external stakeholders. Additionally, Honeywell and Arcadis will help organisations without access to detailed energy performance data at the asset or device level by formulating strategic goals.
"The strength of Arcadis is our ability to help clients identify where change can have the most impact in their organisation when it comes to their energy use and carbon footprint," said Alan Brookes, CEO of Arcadis. "By working with Honeywell, we can take that insight and provide an end-to-end service from planning to execution and ongoing maintenance to allow clients to reduce the energy use within their building portfolios and demonstrate the value of their investment to key stakeholders."
The power of artificial intelligence and machine learning
With a wealth of experience spanning several decades, Honeywell specialises in the development of smart-building technologies that harness the power of artificial intelligence and machine learning (AI/ML).
Its AI/ML-enabled software enhances control systems through sensor-driven analytics, occupancy tracking, and predictive maintenance. Moreover, Honeywell provides service solutions that enable building owners to finance improvements as operating expenses rather than capital investments.
"By combining our ready-now advanced building controls software with Arcadis' expertise in sustainability assessments and road mapping, we can develop plans for customers that meet both their short-term need to manage energy use and their long-term aspiration to reduce their carbon footprint," said Billal Hammoud, President and CEO of Honeywell Building Technologies. "By drawing on our respective strengths, we can deliver more efficient and effective sustainability solutions for buildings.