How and why COP27 failed to deliver what the world needed
By Emma Scott, Vice President Sustainability at Kent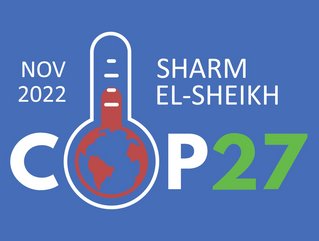 Despite minor successes at this year's event offering hope, the status of fossil fuels and issues surrounding biodiversity and nature remain unresolved
The 27th United Nations climate conference (COP27) ended on 20th November with researchers largely frustrated at the lack of any ambition to phase out fossil fuels. However, there was one silver lining: delegates from low and middle-income countries (LMICs) agreed on a new 'loss-and-damage' fund to help them cover the costs of climate change impacts.
The final 10-page summary text says that limiting global warming to 1.5 °C above pre-industrial levels requires "rapid, deep and sustained reductions in greenhouse gas emissions" by 2030. Governments worldwide are dealing with issues that no one in Glasgow foresaw, so there was concern that the 1.5 goals may be a victim of governments focusing on the next five years rather than the long term; however, the target seems to have survived, for now.
While the target seems to have survived (for now) the general feeling coming out of COP seems to be a lack of commitment and seriousness to deliver on 1.5 °C. The action and agreement needed to give cuts as fast as they are required have yet to materialise, putting the goal in serious doubt. Moreover, the discussions at this year's COP did not seem to reflect the gravity and urgency of the climate crisis.
While last year's COP agreed to call on countries to outright phase out inefficient fossil fuel subsidies, this year's draft encourages efforts to "phase out and rationalise inefficient fossil fuel subsidies." Some feel this language change could weaken the goal. However, given global concerns around energy security, this was to be expected.
This year's COP included the first Biodiversity Day, an outcome of the Glasgow COP last year, integrating nature into climate talks, which is a big step forward. We are months away from the Biodiversity COP 15, being held in Canada, where there are high hopes that there will be a 'Paris agreement' for nature put in place. Let's hope discussions can be more successful there than in Egypt. Given that many of the world's wealthiest nations don't even have unified emissions reporting mandates yet, and progress on nature reporting is running behind climate reporting, the possibility of this being achieved is debatable, but we need to remain hopeful.
The place of fossil fuels
I have heard some talk about banning fossil fuel companies from future COPs, who comprise a significant proportion of the delegation. I understand why there may be some concern that these companies will not have the climate's best interest at heart, but it's vital they have a voice in the discussion.
We need a realisation that we are talking about transitioning away from fossil fuels to meet our targets and that these companies are essential to us all achieving that. We all rely on energy, and that demand is ever-growing. As part of this transition, the oil and gas we need must be produced in the most responsible way possible, with companies continually looking for options to reduce associated emissions.
All in all, this COP seems to have failed to deliver what the world needed. Political instability globally will have undoubtedly played a big part. While we look to a world torn by war and struggling economies in the short term, it makes you wonder if our children will pay the biggest price in years to come.