How the fashion industry can turn lemons into lemonade
By Hayley Blatte of Centric Software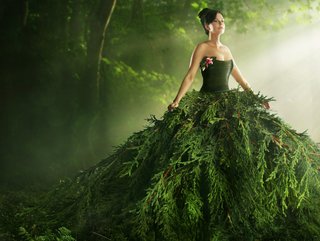 Hayley Blatte of Centric Software gives us the lowdown on how fashion is to adapt to survive in a world driven by the necessities of sustainability
Sustainability is a key topic of the moment in fashion and justly so. A joint report by Global Fashion Agenda and McKinsey found that with fashion emitting 2.1 billion tons of CO2 per year, the industry's greenhouse gas emissions are set to rise by about a third by 2030.
Many in fashion know there is a problem but are unsure of the solution. You cannot change what cannot be measured and most do not have the tools to evaluate & track carbon footprints and other sustainability metrics.

Consumers and lawmakers push for sustainability
Consumer interest in consciously–made products is at an all-time high. Brands, manufacturers and retailers must find ways to improve transparency, cut waste, make greener material choices and measure progress in order to implement sustainability programs.
In tandem with this shift in consumer demand, laws and regulations that aim to lower emissions, cut waste, improve transparency and reduce environmental impact are coming into force in many jurisdictions. Apparel companies need to stay ahead of the curve to understand what these changes will mean for them: what to track, and what to improve.

Measuring sustainability initiatives with a 'single source of truth'
Companies that are committed to sustainable environmental, labor and financial practices are driving change across the industry. There is no sustainability without measurability, and there is no measurability without technology.
Many businesses use Product Lifecycle Management (PLM) software to improve efficiency and visibility, reduce costs and speed time to market. Most PLM systems do not provide tools to support sustainability efforts. However, some solutions, like Centric PLM™, provide a comprehensive up-to-date data repository where all product–related information can be stored, managed and measured.
This 'single source of truth' approach empowers brands, manufacturers and retailers to track and report on key sustainability metrics, such as CO2 emissions and water usage, material selection and more with the click of a button.
Having this crucial information on hand ensures that businesses can change course in time to meet legislative requirements and give conscious consumers full product transparency that meets environmentally responsible product expectations.
Innovative, ethical product development
With retail shoppers seeking more transparency about how products are made, apparel brands have an interest in working on more innovative, sustainable materials. Because technologies like PLM software keep teams on the same page, empower greater visibility and cut out time-consuming manual tasks, designers and product developers have more time and resources to research better material choices, work with suppliers and develop creative solutions to sustainability challenges.
Similarly, working with a single source of truth makes it easier to plan products carefully from the development stage to market and brings greater transparency to the sourcing process. Ethical sourcing has many facets, from labor practices to pollution to animal welfare. Brands leverage PLM solutions to manage complex supplier documentation, track raw material data, run factory audits and collaborate with suppliers from the earliest stages of product development. The right technology can be used to align ethical sourcing from intent to real-world action.
The benefits of investing in digital transformation solutions go far beyond sustainability, from more accurate strategic planning to greater sell-through. While changing consumer attitudes and legislation cause concern for companies trying to keep up, the long-term consequences of responding to these changes with effective technologies present an opportunity to make the best of a challenging situation and get ahead of the game.