Kroger, Albertsons, to provide 10bn meals to end US hunger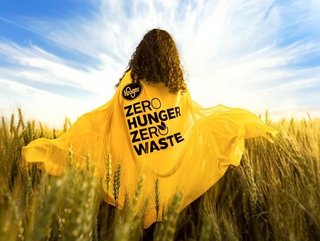 The Kroger Co and Albertsons Cos have pledged to donate 10 billion meals by 2030 ,Credit, Kroger
Kroger & Albertsons have joined forces to launch a corporate social responsibility initiative to serve 10bn meals by 2030, aiming to end the hunger cycle
In a bid to feed more people struggling with hunger, The Kroger Co has announced that it will be donating 10 billion meals by 2030 with Albertsons Cos, once the merger is complete.
The initiative is part of Kroger's Zero Hunger | Zero Waste plan, which will provide enough meals to feed everyone in the cities of Seattle, Denver, Chicago and Boston every meal, every day, for nearly two years.
"Our Zero Hunger | Zero Waste impact plan is centred around connecting people to the food they need to thrive," said Rodney McMullen, chairman & CEO, The Kroger Co. "We believe food should serve its highest purpose – powering healthy lives.
"Today, we feed others through daily store donations of surplus fresh food for local food banks, charitable giving to organisations focused on feeding people, and coalitions of action to achieve our mission. Together, Kroger and Albertsons Cos. will be able to do much more for our communities than we can do separately."
Ending the hunger cycle in the US
When Kroger's Zero Hunger | Zero Waste plan was initially launched in 2017, it pledged to donate three billion meals by 2025. This goal was achieved in the first quarter of 2023, more than three years ahead of schedule.
Additionally, Albertsons Cos. is actively working towards its meal donation goals as part of its Recipe for Change programme. To further support this initiative, the company recently reinforced its commitment by unveiling US$9mn in Nourishing Neighbors Innovation Spark Grants. These grants will be awarded to nonprofits that share Albertsons Cos.' dedication to putting an end to the cycle of hunger, with the aim of fuelling innovative solutions and driving positive change in the fight against hunger.
"At Albertsons Companies, we are incredibly proud of the work our teams do every day to reduce food insecurity in our local communities and help ensure all our neighbors have access to a nutritious meal," said Vivek Sankaran, CEO of Albertsons Cos. "Combining our capabilities with Kroger will allow the combined company to set even more ambitious goals and make an even bigger difference in the communities we proudly serve."
For more on Kroger's Zero Hunger | Zero Waste progress, download its 2022 ESG report.
For more on Albertson's Nourishing Neighbors and Recipe for Change progress, visit here. To learn more about Kroger's proposed merger with Albertsons, visit here.