Diversity & Inclusion (D&I)
Menopause support should be a top priority for businesses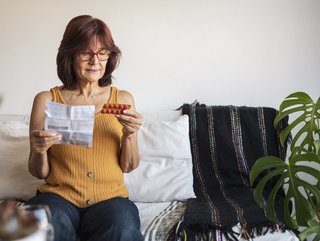 Credit: Getty Images
As menopausal women are the largest demographic in the workforce, Haley White, Founder of Menospace, says businesses need to improve levels of support
Recognising and prioritising menopause in the workplace is crucial for promoting gender equality and creating an inclusive work environment. By addressing menopause-related challenges, such as concentration difficulties and hot flashes, organisations demonstrate their commitment to supporting employees' wellbeing, productivity and career development.
Yet 10% of women shared that they left their job because of menopausal symptoms, 14% had reduced their hours and 8% of women expressed that symptoms had deterred them from applying for promotion, according to The Menopause in the Workplace report.
What's more, 44% of polled women shared that menopause symptoms affected their ability to work, 61% felt that symptoms caused them to lose motivation to work and 52% had lost confidence.
Why is it essential for businesses to prioritise menopausal support?
Menopausal women are the biggest demographic in the workforce and with women working until they are older, this is set to rise, therefore, we need a change in a shift in attitude towards menopause and much greater awareness.
Menospace, founded by Haley White, was therefore created to meet the need for menopause support within organisations. Over 900,000 women have left work because of a lack of support at work around menopause (CIPD & BUPA survey 2019).
White explains that supporting employees who are experiencing menopause is crucial for businesses as it not only helps create a positive work environment, but it also promotes employee wellbeing, productivity and retention.
"Menopause is a natural transition that occurs in women's lives, typically between the ages of 45-55, (although 1 in 100 experience it under 40) and can lead to a range of symptoms, including hot flashes, mood swings, and sleep disturbances," White says. "These symptoms are disruptive and can have a significant impact on a woman's quality of life, including her work performance."
White explains that businesses need to support employees going through menopause, by reducing the impact of these symptoms on their work. To do so, business leaders can cultivate supportive environments around menopause – which also promotes inclusivity, diversity, and gender equity.
How increased menopausal support boosts employee satisfaction
When employers provide menopause support, they demonstrate that they care about their employees' wellbeing and are committed to promoting a positive and inclusive workplace culture. This can improve employee morale and job satisfaction in a number of ways.
First, White explains that levels of stress and discomfort are reduced. She says: "Menopause can cause a range of symptoms that can be uncomfortable and stressful for employees. Providing support, such as access to healthcare professionals or flexible working arrangements, can help employees manage their symptoms and reduce stress, leading to higher job satisfaction."
These symptoms can interfere with an employee's work-life balance, making it harder to balance work and personal responsibilities. White highlights that providing support, such as flexible working arrangements, can help employees manage their symptoms and maintain a healthy work-life balance, leading to greater job satisfaction.
White adds: "When employees feel supported, they are more likely to stay with their employer long-term. This can help businesses retain valuable employees and reduce the costs associated with recruiting and training new staff.
"It also helps to increase productivity. By reducing the impact of menopause symptoms, employees can focus on their work and be more productive. This can lead to greater job satisfaction and a sense of accomplishment."
How can businesses implement support?
Although menopausal symptoms differ for each individual, businesses can implement various different approaches to provide support for all. White shares her top six tips:
- Have a menopause policy. Tribunals citing menopause have tripled. Having a policy in place can prevent legal costs and reputational damage. A policy provides guidance for managers, ensuring that the right support for menopausal women is given. A policy can reduce staff absences, meaning your organisation remains efficient and productive.
- Create a safe culture. To end the stigma we need women to feel comfortable talking about menopause in the workplace. A menopause-aware workplace enables women to disclose their condition, to seek advice, support and any appropriate adjustments.
- Challenge negative menopause stereotypes to reduce stigma around the menopause.
- Get SMT buy-in. Change starts from the top. Make sure the senior leadership team are aware of the impact of menopause in the workplace. Improve menopause awareness within the leadership team through training. This helps to embed menopause into strategy, so it isn't just a 'tick box'.
- Reasonable adjustments
Support requests for flexibility – eg, work-from-home requests, reduce hours or changed hours temporarily.
Make sure that menopausal women have easy access to cold water, toilet and washing facilities
Put sanitary products in toilets
Have desk fans available
Look at your internal resources e.g, website information, your EAP offer
​​​​​​​- Staff training is key. A lot of people don't fully understand menopause or its effects. Providing staff training helps to reduce stigma and foster an inclusive workplace culture. This can include workshops, line manager training, webinars and Menopause Champion training. Setting up a support network is another good initiative.