Mitsubishi launches $1bn decarbonisation fund for startups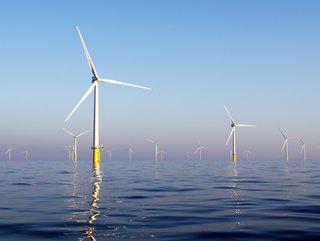 Credit: Getty Images
Mitsubishi Corp is launching one of Japan's largest decarbonisation funds with a US$1bn investment plan targeting emerging technology startups
Mitsubishi Corp. is set to launch one of the largest decarbonisation funds in Japan, alongside MUFG bank and other organisations.
The investment fund is planning to allocate US$1bn towards budding technology startup companies, specifically in the areas of floating offshore wind turbines and sustainable aviation fuel.
It will primarily focus on European and US startups that are at the forefront of these sectors. In addition, the trading house aims to foster partnerships between these tech startups and Japanese or other Asian companies through its global business network, with the ultimate goal of advancing decarbonisation efforts among these companies.
Investing in start-ups
In its partnership with MUFG bank and South Korean private equity fund Pavilion Private Equity, Mitsubishi will establish a management company for the Marunouchi Climate Tech Growth Fund.
The fund will make approximately 20 investments in startups by April 2029, with individual investments ranging from US$20mn to US$100mn. The start-ups will mainly be projects that are yet to be commercialised.
Mitsubishi will provide the fund with several hundred million dollars of investment, expecting the fund to increase to US$1bn by April 2024. If this milestone is achieved, it will
make the fund one of the largest in Japan led by an operating company.
An estimate stated that an average annual investment of US$2tn will be required from 2022 to 2025, in order to achieve net-zero CO2 emissions by 2050. This will rise by US$4tn each year from 2026 to 2030.
In addition to investing in floating offshore wind turbines and technologies that directly capture carbon dioxide from the air, Mitsubishi will provide opportunities for collaboration with other investing companies.
Mitsubishi intends to allocate ¥2tn (US$15bn) towards decarbonisation initiatives by the fiscal year 2030. In 2022, the company invested US$100mn in Breakthrough Energy Catalyst, a decarbonisation fund established by Microsoft co-founder Bill Gates, to support this objective.