NVIDIA's ESG and corporate social responsibility strategy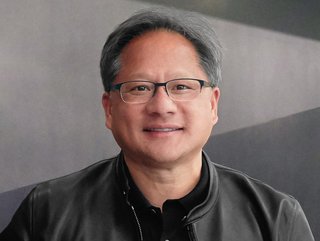 Jensen Huang, CEO and Co-Founder, NVIDIA
Technology giant NVIDIA is at the forefront of AI and advanced computing while boasting a dedicated corporate social responsibility strategy & DEI efforts
NVIDIA works with digital twins and AI to pioneer computing and to tackle problems no other business can solve.
Based in California, US, and with more than 26,000 employees worldwide, NVIDIA is at the forefront of the latest technology revolutions, including the metaverse and autonomous machinery, to name a few.
Another key feature for the business is to drive sustainable growth within the sector. This is why NVIDIA has made a number of commitments to reach its sustainable goals.
"Accelerated computing is now the most sustainable way to advance computing.
NVIDIA invented accelerated computing two decades ago to solve problems that normal
computers can't," says Jensen Huang, CEO and Co-Founder, NVIDIA. "Through full-stack invention from chips, systems, networking and acceleration libraries, to refactoring applications, we can supercharge them at far better energy efficiency than traditional CPU computing. Acceleration is the best way to reclaim power and achieve sustainability and net zero."
NVIDIA's corporate social responsibility
To ensure the business is reaching its sustainability targets, NVIDIA conducts annual assessments of its corporate responsibility impacts, analysing its social and environmental effects, for example, by evaluating stakeholder expectations, market trends and risks.
What's more, NVIDIA's H100 GPUs, based on its latest Hopper architecture, are 26x more energy efficient than CPUs when measured across inferencing benchmarks and the business has been credited to power the most efficient supercomputer on the November 2022 Green500 list. Also, making strides towards renewable energy, NVIDIA plans to purchase or generate enough renewable energy to match 100% of its global electricity usage.
Many of these goals have been structured around frameworks such as the Global Reporting Initiative (GRI), Sustainability Accounting Standards Board (SASB), the Task Force for Climate-Related Financial Disclosures (TCFD), and the United Nations Sustainable Development Goals (UN SDG), to help guide NVIDIA's sustainable contributions and business priorities.
How is NVIDIA prioritising DEI?
The business has a dedicated drive to diversity, equity and inclusion, particularly by attracting talent attraction, recruitment, and retention. To achieve this, the business has dedicated recruiters assisting women and members of the Black/African American, Hispanic/Latino, and veteran communities through the interview process.
It also offers a competitive wage and pay parity. "We ensure strong pay for all employees
through an annual review of peer compensation in the markets we operate in and annual adjustments to employee compensation," the business states. "Employees are provided
with both cash and equity compensation. Equity compensation is provided through restricted stock units (RSUs) that vest over time and provide value aligned with our stock
price. We believe RSUs promote retention and align with stockholder interests.
Cash compensation adjustments are determined based on market compensation
growth and individual performance."
What's more, NVIDIA also boosts promotion parity, stating that 14% of its workforce were promoted, with women being promoted at an approximately equal rate to men, 13.9% compared to 14.2%.
*************************************************
For more insights into Sustainability - check out the latest edition of Sustainability Magazine and be sure to follow us on LinkedIn & Twitter
Other magazines that may be of interest - EV Magazine | Energy Digital
Please also check out our upcoming event - Sustainability LIVE in London at the BDC on Sept 6/7th 2023
*********************************************
BizClik is a global provider of B2B digital media platforms that cover 'Executive Communities' for CEO's, CFO's, CMO's, Sustainability Leaders, Procurement & Supply Chain Leaders, Technology & AI Leaders, Cyber Leaders, FinTech & InsurTech Leaders as well as covering industries such as Manufacturing, Mining, Energy, EV, Construction, Healthcare + Food & Drink.
BizClik, based in London, Dubai & New York offers services such as Content Creation, Advertising & Sponsorship Solutions, Webinars & Events.