Supply Chain Sustainability
Panasonic launches new circular economy model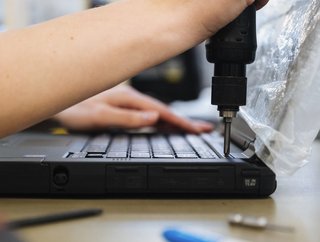 Credit: Panasonic
Panasonic's TOUGHBOOK Revive programme encourages responsible recycling or revival of retired devices to help organisations meet sustainability goals
Panasonic TOUGHBOOK has been prioritising the most challenging sustainability aspects within the technology industry as part of its corporate "GREEN IMPACT" strategy.
The strategy was introduced as part of the company's plans to extend the lifespan of its products and reduce the impact of production and consumption.
How Panasonic's TOUGHBOOK Revive programme works
The newly launched TOUGHBOOK Revive is a not-for-profit sustainability programme that allows European customers to donate their retired TOUGHBOOK devices for either responsible recycling or revival.
Any devices that can be refurbished at the European Service Centre located in Cardiff will be donated to charitable causes or sold on the second-hand market, thereby supporting organisations in achieving their sustainability objectives. Proceeds from this initiative will be utilised to cover the expenses associated with device refurbishment.
The TOUGHBOOK Revive programme helps organisations meet zero waste targets, support charitable giving, and demonstrate sustainable recycling practices to customers and employees. Once they have participated, organisations will receive a certificate to show they have donated.
Daichi Kato, Head of Mobile Solutions Division at Panasonic Connect Europe expresses that there are no "quick fixes" when it comes to sustainability, however, Panasonic puts ESG initiatives "at the heart" of everything it does.
Kato adds: "This starts with our global commitments to net zero and extends through the entire circularity of our products with the commitment to improving the environment we live in. I'm sure that our customers will embrace programmes like TOUGHBOOK Revive to help create a more sustainable future with us."
Achieving sustainability goals
Through the "GREEN IMPACT" sustainability programme, Panasonic has committed to achieving net zero carbon emissions across its business operations by 2030 and across the entire value chain by 2050.
Panasonic is dedicated to achieving its sustainability goals by prioritising the expansion of clean energy generation and renewable energy utilisation. The company is also committed to reducing energy consumption by maximising energy efficiency and minimising resource consumption and waste through circular economic practices.