PepsiCo, looking ahead with its pep+ programme, gets ready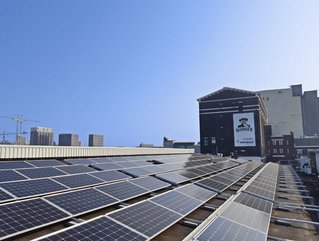 In this interview with Roberta Barberi, Vice President, Global Water and Environmental Solutions, we hear about what PepsiCo is doing to adapt sustainably
For our readership, can you please explain what the new initiative PepsiCo Positive (pep+) is?
PepsiCo Positive (pep+) launched in 2021 and is our business transformation strategy that puts both sustainability and human capital at the center of everything we do. It is a holistic program that is shifting how we create growth and shared value for our stakeholders and shareholders, driving action across three main pillars: Positive Agriculture, which is focused on sourcing crops and ingredients in ways that restore the earth and farming communities; Positive Value Chain, which is helping to build a circular and inclusive value chain; and Positive Choices, which is inspiring people to make choices that create more smiles for themselves and the planet.
What prompted this new program and what do you hope to get out of it?
The threat of climate change is very real and we are already seeing the impacts on our business. We are a company built on agriculture and reliant on a steady supply of crops. We are already seeing growing conditions for the farmers we work with become more challenged due to climate change. We need to mitigate that impact and also build resilience for the future.
We also know consumers are demanding more of companies and have a growing interest in where the brands they buy come from and in ensuring they are sustainably produced. This presents opportunities for a company like PepsiCo as we have over one billion consumption moments a day and can play a key role in bringing consumers choice around the brands they buy.
What are some problems PepsiCo has with its suppliers in a way that makes the production process relatively unsustainable?
There are three main challenges when we think of Scope 3 and our supply base:
Capability and capacity: Outside of some of our large suppliers, there is a broad need across our supply chain for more education and capacity building to address climate change.
Technological unlocks and access to resources: achieving our goals will require our value chain partners to deploy new technologies. Some of these technologies are still on the horizon or in early stages of commercialization, requiring further investment and testing before scaling up.
Data management and sharing: as our value chain partners take action, they will need to report on progress. Data sharing is a challenge that we are working through as it has to be simple yet reliable and needs to be digitized and automated.
What are some of the programs that PepsiCo has implemented to support its suppliers?
We are working with farmers to drive the adoption of regenerative agricultural practices. To support this ambition we have launched the Positive Agriculture Playbook, which helps farmers set, achieve and report their own regenerative agriculture and climate goals. We are also financing innovation through a Positive Agriculture Outcomes Fund, providing a unique way to reduce the risk and cost of projects.
We are requiring our suppliers to set a Science Based Target on climate and to shift to renewable electricity. To help with that transition we have created pep+REnew, which provides resources to help suppliers better understand renewable electricity purchasing and jointly invest in renewable energy projects through group power purchase agreements.
With pep+ in place, and assuming it is effective, where does PepsiCo hope to be in the next five years?
We have set ambitious goals for our business to reach by 2030 across all three pillars of our pep+ initiative. A few of those goals include:
Positive Agriculture: Spreading the adoption of regenerative agriculture practices across 7 Million acres, approximately equal to our entire agricultural footprint around the world
Positive Value Chain: Reduce absolute greenhouse gas emissions across our direct operations (Scope 1 and 2) by 75% and our indirect value chain (Scope 3) by 40% (against a 2015 baseline)
Positive Choices: Develop and deploy disruptive and sustainable packaging solutions, such as bio-and paper-based packaging and reusable/no packaging options
Our vision is to be the global leader in beverages and convenient foods by winning with pep+ and using our global reach and expertise to drive solutions at scale.