Rebecca Marmot, Chief Sustainability Officer at Unilever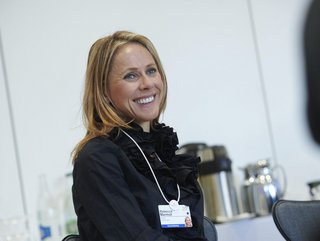 Rebecca Marmot
Rebecca Marmot is leading the charge towards a more sustainable future by promoting eco-friendly practices and driving transformational change in priority
As a leading figure in Unilever, one of the largest consumer goods companies, Rebecca Marmot has become known for her energy and drive to effect positive change in the world.
Currently serving as Unilever's Chief Sustainability Officer, Marmot is a pioneer in promoting and ensuring the adoption of sustainable practices, guiding the company towards a more eco-friendly future.
Through this role – which she has held since 2019 – Marmot is in charge of fostering transformational change in Unilever's priority areas of water, sanitation, and hygiene; climate change and ending deforestation; opportunities for women; plastics and the circular economy; impact finance; and health and wellbeing through advocacy and partnerships. She also oversees the next phase of Unilever's sustainability journey outside of the USLP.
Yet Marmot first began her career at Unilever as the company's Global Vice President of Sustainability, where she was in charge of overseeing a team that advises the company strategically on important advocacy issues and is also involved in the creation of strategic relationships that have both scale and impact on the company's growth.
This entails collaborating with commercial organisations as well as influential groups that shape public opinions, like governments, NGOs, and the UN.
Under her direction, Unilever contributed to significant sustainability landmarks like the 2015 Paris Accord and the formulation of the 17 UN Sustainable Development Goals, also known as the Global Goals, placing Unilever at the forefront of sustainable business.
Providing clean water for all
Marmot played a crucial role at the UN 2023 Water Conference, where she joined UNICEF and Oxfam to present the business case for joint funding and action to provide clean water for all. As the CSO, she spearheads Unilever's commitment to achieving this goal by 2030.
Unilever's ambitious plans include making all product formulations biodegradable, implementing water stewardship programmes at 100 manufacturing sites in water-stressed areas, and empowering farmers and smallholders to protect and regenerate their environments. Additionally, Unilever aims to improve health and wellbeing, advance equity and inclusion, and reach one billion people per year through brands such as Lifebuoy and Domestos.
"We'll continue to do this work, but I wanted to call on governments to increase their focus on water, sanitation and hygiene (WASH) and to really think about how to invest in and partner on these kinds of different innovative models that bring together the complementary expertise of different sorts of stakeholders," Rebecca said.
"If we step up, together, as the private sector, national governments, civil society and the academic community, we can safeguard against future pandemics and other health crises, and ensure access to water, sanitation and hygiene for all," she adds.
At the conference, Marmot emphasised the need for collective action, stating: "We cannot do this alone." Together with UNICEF, Unilever urged global businesses to commit to five critical actions for achieving safe and affordable water access for all.
These actions include engaging in water stewardship, both within operations and throughout wider supply chains; collaborating with partners to scale access to emerging technologies and innovations; supporting the rapid scale-up of investments and climate financing; building capacity and expertise to turn ideas into action; and advocating for policies and regulations that prioritise and protect water, sanitation and hygiene services.
By rallying global businesses to commit to these actions, Marmot and Unilever are leading the charge towards a future with sustainable access to clean water for all.
A strong passion for driving change
Prior to joining Unilever, Marmot served as Global External Affairs Director at L'Oréal. She also worked in External Affairs at the UK Department for Trade and Industry, where she was responsible for stakeholder management on UK government projects.
Now, Marmot is a highly sought-after speaker who shares insights from her successful career and the valuable lessons she's learned. During her keynotes, Marmot shares the experiences she learnt throughout her career while highlighting the significant impact she has made on some of the world's largest brands.
With a strong passion for driving change, Marmot is able to motivate corporate audiences to take action towards positive change and her expertise in areas such as sustainability, external affairs, and communications makes her a valuable and experienced individual who is sure to leave a lasting impression on everyone that her talk reaches.