Supply Chain Sustainability
Renewable energy certificates, the blockchain and the future
By Gian Autenrieth, Co-Lead of D-REC Initiative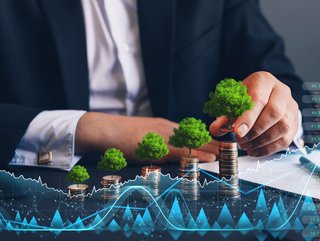 As accounting for energy use becomes increasingly sophisticated, there are directions in which this metric is evolving, including adopting blockchain
What is a renewable energy certificate (REC)?
Renewable energy certificates are a type of energy attribute certificate (EAC). And an EAC is the documentation to prove the production of 1 megawatt hour (MW/h) of renewable energy. RECs are more commonly a North American terminology that proves that an EAC can justify its clean energy credentials.
Outside the US, EACs may also be known as Guarantees of Origin, or I-RECs – International Renewable Energy Certificates.
EACs may be purchased by energy companies or corporations to prove the generation and consumption of clean energy to satisfy ESG commitments, or reduce Scope 2 or 3 emissions in their operations.
What is the difference between an REC and a D-REC?
RECs are traditionally procured at a utility scale – think large solar farms or wind parks – but D-RECs are produced from distributed, small scale renewable systems that are in isolated communities in developing countries that are not connected to a grid.
Crucially, the purchase of a D-REC is the catalyst not only for the increased installation of clean power in developing countries, but also for a host of other positive impacts. The revenue from the sale of D-RECs ensures not only that communities can move away from burning kerosene or diesel, removing local carbon emissions, but also that there are funds available for social development projects, such as additional solar installations for schools and hospitals.
Can you summarise a case study illustrating a D-REC success story?
One of the first pioneering projects completed with D-RECs is currently under way in India and South Africa. A corporate buyer, technology investor Prosus, wished to procure D-RECs to partly offset its Scope 2 emissions in India and South Africa.
Between 2022 and 2025, Prosus has agreed to purchase 3GWh of D-RECs – supplying 1GWh every year. This ground-breaking deal will provide much needed investment to help build transformative renewable energy projects in rural communities, support irrigation projects and education programmes for farmworkers.
How can the adoption of D-RECs make climate transition more economically viable?
The biggest challenge we face in the race to global net zero is to support the drive to clean energy in the developing world. But if we rely solely on a model of multi-lateral financing that focuses on the development large scale projects, then we won't move fast enough.
We have to leverage an increasing corporate interest in supporting the energy transition especially in developing countries. That way we can move faster both in the decision making around financing, but also in simply getting infrastructure built on the ground without the complexity of planning or political constraints.
How would you say reception has been among companies for such tools as D-RECs?
Although we're a band new initiative, we have already secured the interest of a number of large corporates, and have multiple D-REC agreements in our pipeline. Alongside our work in Indian and South Africa, we're well into a project in Haiti that will see new solar installation across 5000 homes, and has the potential to be rolled out across the island. We look forward to announcing our new corporate partners soon.
What similar programs can be enacted to address the climate crisis?
As political wrangling can often slow down the delivery of funds for climate initiatives, there is increasing attention on the role private business call play. We've seen this most recently play out in COP27 this week, where US climate envoy, John Kerry, has tabled proposals for US business to offset carbon emissions by purchasing carbon credits from developing countries. The revenue from the credits would fund new clean energy schemes in these countries.
There is of course some debate about the efficacy of such programmes, which is why with D-REC we focussed on a mechanism that enables quicker implementation of renewable energy where it is needed most.
In what other ways can blockchain technology be used to address the climate crisis?
Blockchain technology suffers with an image problem in relation to climate change, as it's often used in applications, such as digital currencies, that require huge amounts of energy. But, the fundamentals of a ledger technology to verify clean energy production are hugely significant in driving corporate interest. Corporates must be able to demonstrate their clean energy credentials if they are to avoid accusations of greenwashing, and the demonstrable digital trail locked in by blockchain enables that validation.