Report: tech investments will help UN sustainability goals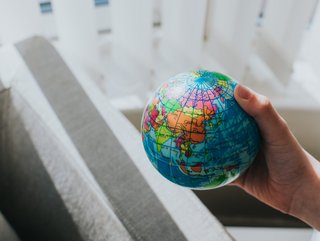 According to the Force for Good Initiative, the right sort of tech investments could reduce the cost of the UN sustainability goals by up to $55tn
Is technology the answer? Apparently so, according to a study by the Force for Good Initiative, "Technology for a Secure, Sustainable and Superior Future."
The gist of the report is that with the right kind of investments in technology, the cost of the UN's Sustainable Development Goals could be reduced by up to $55tn, or up to 40% by 2030. This news comes in the context of events like the pandemic, war in Ukraine, and a looming season of global recession has increased costs.
The report also notes that the right sort of investments in technology could increase the inclusivity of global growth, potentially, by 2060, bringing global per capita income up to levels currently enjoyed by South Korea, one of the most advanced economies on the planet.
Among the benefits investment in technology offers are an increase global digital connectivity, something which could reduce the costs of Sustainable Development Goals by 20%. The other 40% affected would fall under the remit of technology increasing access to education, finance and healthcare.
According to Karen Patel, the Chair of Force for Good: "Given its fundamental impact and transformative potential, technology has a critical role in driving the SDGs and human security over the near- to medium-term, too. The focus on capital and the financial institutions that manage capital has taken the primary position of interest for the UN and other transnational institutions. While capital is a critical component, it is technology that is likely to determine whether many of the goals can be met."
A world falling behind
The Sustainable Development Goals have a deadline of 2030 and include a number of parameters of prosperity, including the environment, education, equality, health and governance.
The last few years have been difficult ones in terms of development: since 2019, the world has seen 100 million more people fall into extreme poverty. Around 210 million are experiencing acute food insecurity. 100 million children have fallen behind in reading proficiency. Finally, 270 million are now classified as migrants (a number that could reach as high as one billion by 2050).