Rich nations on track to meet overdue $100bn climate pledge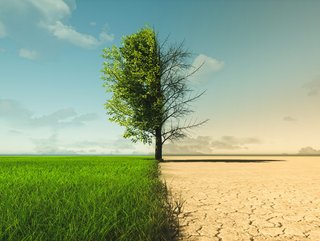 Credit: Getty Images
Wealthy nations shared "the good news" that they will meet the delayed $100bn climate finance commitment to developing nations by the end of 2023
Wealthy countries are expected to fulfil their delayed US$100bn climate finance commitment to developing nations this year, which is three years later than initially promised, according to Germany's foreign minister Annalena Baerbock.
Donor nations recently gathered to review their progress towards their 2009 agreement to provide US$100bn annually starting from 2020 to support vulnerable states affected by the worsening impacts of climate change.
Baerbock shared the "good news" that the wealthy countries are "on track to finally reach the sum of $100 billion this year," when addressing more than 40 county representatives in Berlin.
Emerging economies argue that reducing their CO2 emissions is not feasible unless they receive greater assistance from affluent nations, which bear the primary responsibility for generating the greenhouse gases that cause global warming.
The most recent OECD data reveals that wealthy countries provided US$83.3bn in funding in 2020, which fell short of the target by US$16.7bn.
The OECD and wealthy nations had previously suggested that the target could be attained this year.
"Expectations are high. Trust is low"
The pledge has received criticism, as it is believed that the US$100bn falls short of poor nations' actual needs. It has thus become symbolic of wealthy countries' failure to deliver promised climate funds.
What's more, the inability to fulfil this pledge has led to an increase in distrust among nations participating in climate negotiations, who are working towards enhancing measures to reduce CO2 emissions.
"It is frankly an embarrassment that it hasn't been possible to mobilise this money yet – especially taking into consideration that really when being honest, we need trillions," Dan Jorgensen, Denmark's Ministry of Foreign Affairs.
Jorgensen continues to explain that in recent years, Denmark had contributed more than its equitable portion towards the total of US$100bn. He also believes that achieving this funding target could facilitate progress in other realms of climate negotiations this year.
According to Sultan al-Jaber, the president-elect of this year's United Nations climate talks from the United Arab Emirates, the delays in providing climate funding are hindering progress in tackling climate change.
Al-Jaber explains: "Expectations are high. Trust is low," expressing that the value of the fund has eroded since 2009 when the pledge was first made.