Rockwell Automation issues annual sustainability report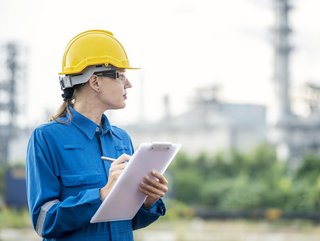 The report, which looks back at 2022's achievements, underscores both operational and philanthropic efforts on the part of the company
Rockwell Automation, the major industrial automation company out of Milwaukee, Wisconsin, has released its Enabling Sustainability 2022 report, outlining the progress that the group has made in the area of sustainability over the last year.
The report comes on the back of a materiality study that the company had taken looking into how it could create a positive impact, advance change and limit risk all while abiding by ESG standards.
Following that, Rockwell can claim a number of tangible goals achieved: 84% of its waste generation was recycled or reused; $185m spent with businesses that have veteran, minority, women and LGBTQ owners; nearly $2bn generated from energy efficient products.
Underscoring philanthropy
The company also has a strong philanthropic streak. Of $10m given out over the course of 2020, 54% went to measures supporting STEM education, 28% went to equity and inclusion, 14% went to talent engagement, and 6% to disaster relief and recovery.
Speaking on the progress the company has made in the area of worker relations and safety, group CEO and Chairman Blake Moret commented: "With our customers, we're helping to empower workers by providing capabilities and solutions designed to enhance worker skills and safety. We're creating innovative, sustainable products and solutions while fostering a culture that empowers employees to operate safely and responsibly."
The company is encouraging further development of its workforce: "We're also working to provide local partners with access to resources that enhance their productivity and sustainability – initiatives like STEM education and workforce development programmes."
In marking these achievements around sustainability, Rockwell has received a number of awards and accolades, not least a gold rating with EcoVadis, a 14-time recognition as the 'World's Most Ethical Companies, recognition 10 times as a 'Best Place to work for LGBTQ+ Equality,' and it has long been a member of the Dow Jones Sustainability Indices.