Schneider Electric launches sustainability solution, Zeigo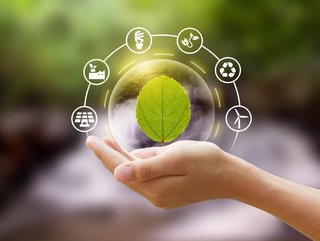 Credit: Getty Images
Schneider Electric has launched Zeigo, a new software to help businesses and enterprises set accurate and achievable decarbonisation targets
Schneider Electric has revealed Zeigo, a software ecosystem focused on sustainability, designed to make it easier for companies to take action against climate change.
Zeigo supplements Schneider Electric's current sustainability advisory services and bolsters its expanding collection of digital solutions.
Zeigo brings existing Schneider Electric digital tools for sustainability together with a new software-as-a-service (SaaS) application – Zeigo Activate – designed to help small and medium-sized enterprises (SMEs) decarbonise.
The new application, developed by Schneider Electric's sustainability experts, will go beyond existing solutions in the market by delivering easy emissions calculations paired with a customised decarbonisation roadmap and a regionally tailored solutions provider marketplace.
How Schneider is simplifying sustainability
SMEs are facing more pressure to decarbonise by both customers seeking to reduce Scope 3 emissions throughout the value chain and by new global regulatory and compliance obligations.
Zeigo Activate aims to help SMEs in establishing their emissions baseline, defining reduction targets and accelerating decarbonisation efforts by providing the necessary tools and knowledge to transition quickly from aspiration to implementation.
Steve Wilhite, President of Schneider Electric's Sustainability Business: "Many barriers have kept SMEs from decarbonising, including lack of awareness, the availability of pragmatic tools, and limited access to resources. Zeigo Activate levels the playing field for these companies by providing easy, actionable solutions
"The application has the potential to revolutionise how SMEs decarbonize while driving significant value for companies of all sizes seeking to address value chain emissions."
Zeigo's ecosystems
Schneider designed Zeigo to accelerate the sustainability efforts for businesses of all sizes, spanning SMEs starting their journey to large organisations looking to enhance their climate goals.
To do so, Zeigo uses tools to effectively tackle their climate challenges, including:
Reducing energy consumption and emissions
Providing access to energy market intelligence
Connecting regional solution providers in renewables, energy efficiency and carbon offsets to drive action
"Zeigo puts the power of decarbonisation into the hands of all organisations, and we're excited to see how this ecosystem will accelerate the global net zero pursuits of all of our clients," Wilhite adds.