Ski slopes melt in Europe as UK reports hottest ever year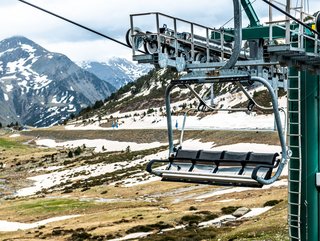 The much vaunted alpine ski season is facing a dire crisis as eight countries report record hot days in early January, hindering the winter pastime
Yet another in the catalogue of casualties affected by the seemingly irreversible march of global warming: alpine ski season. According to information released this week, no fewer than eight European countries are reporting the warmest January day on record, forcing the closure of ski slopes across the continent and prompting the unseasonable opening of hiking trails and mountain biking routes.
In Switzerland and southern Germany, temperatures have exceeded 20°C, while up to 90 monitoring stations in France have recorded the highest-ever temperatures for this time of year.
Higher up parts of the Alps long thought safe for skiing due to their altitude are no longer considered as such. For instance, blaming a "lack of snow, heavy rainfall and high temperatures," Splügen (1,500 metres high) closed all 30km of its slopes. Meanwhile in Adelboden – where as high as 2,000 metres is seeing temperatures above freezing – a skiing World Cup event will have to take place entirely on artificial snow.
The UK records record hot year
This dire news is concurrent with a similar story across the English Channel.
On the back of New Years, a summary of 2022's weather from the UK's Met Office has indicated that it was the warmest on record. According to the national weather service, for the first time ever, the average national temperature exceeded 10°C (it reached 10.03°C, exceeding the previous high of 9.88°C from 2014).
Last summer saw a drought, fires, and a nationwide record high temperature of 40.3°C seen in Lincolnshire, and in all four nations of the UK, the temperature was the hottest ever.
As things stand, since records began in 1884, the ten warmest years in the UK's history have been since 2003.
The bad news is expected to continue next week once the global numbers for 2022 are released.