Survey reveals deficits of trust in carbon credits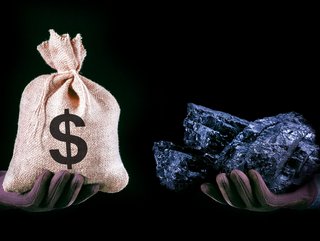 A survey of over 500 companies by software and technology company AiDash revealed that business leaders do not have faith in carbon credit certificates
Carbon credits have been hailed as a solution of sorts to the problem of emissions. The credits, of course, are tradable certificates which permit companies to emit a given amount of greenhouse gases. This approach to curbing emissions has not been without controversy, though, and a recent study of decision makers at over 500 medium-to-large firms across the globe has found that 41% of chief sustainability officers (CSOs) avoid these certifications due to trust issues.
The report, entitled 'Carbon Offsetting in 2023' and commissioned by AiDash, found that a lack of uniformity in the process raises doubts across the business spectrum, leading a further 43% of CSOs to get further validation on their sustainability performances from ratings agencies.
Carbon offsetting tools have been shown to be inconsistently and inaccurately measured and monitored. As well, there has been a failure to prove that their basis is on additional carbon captured. Despite this, carbon credits are still considered a vital tool in the battle against climate change.
The report also discovered a growing concern for sustainability in major business decisions: 97% of those surveyed include them in investment decisions, 98% do more than the legal requirement to reduce emissions, and just over half are committed to net zero targets by 2030.
A growing concern in biodiversity
Finally, the report underscored the rising importance of biodiversity in the eyes of CSOs: while only a quarter are currently including biodiversity considerations in their sustainability strategies, a full 66% have a role dedicated to biodiversity (with more on the way in the coming years).
Said AiDash CEO, Abhishek Vinod Singh: "For biodiversity, our solution can measure a host of complex environmental assets, allowing businesses to enhance natural capital metrics such as pollination, recreational benefits, and the value of food production. By analysing 1,000s of sites in a matter of weeks, and utilising one ecologist to verify the data captured, the AiDash solution can reduce biodiversity management operational expenditure by up to 75%, helping businesses adhere to impending legislation in the US, Europe, and UK."
AiDash provides vegetation management, satellite and AI-powered operations as well as sustainability solutions.