Sustainability a hot topic at TECH LIVE LONDON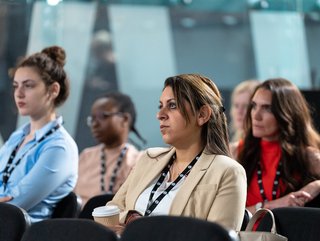 Organised by BizClik Media, questions about sustainability were addressed by leaders, innovators and influencers at the TECH LIVE LONDON hybrid event
Incorporating four zones; Technology & AI LIVE, Cloud & 5G LIVE, Cyber LIVE and March8 LIVE, the two-day conference which took place on 23 and 24 June was available to attend in-person and virtually for viewers around the globe.
The event covered a whole host of topics under the sustainability umbrella, from the use of robotics in preserving the ecosystem to making data centres more sustainable, to equality, diversity and inclusion in tech, and more.
Inspirational speakers took to the live and virtual stages, delivering keynote presentations, debating in roundtables or discussing trends in fireside discussions and Q&A sessions.
Speakers included Inderpal Bhandari, Global Chief Data Officer, IBM; Dr. Anand Rao Global AI Lead, PwC; Jane Fletcher, Experience Design Principal; Kainos Group; Asha Saxena, Founder and CEO Women Leaders in Data and AI (WLDA) and Anna Brailsford, CEO, Code First: Girls.
Eliminating the diversity gap
On the March8 LIVE stage highlights from Day One (23 June) included a 'fireside chat' with Anna Brailsford, CEO of Code First Girls about 'Digital Transformation'. In this, Brailsford continued her mission to eliminate the diversity gap in technology, by providing education and free tools.
Continuing the discussion about equality, diversion and inclusion, Fannie Delavelle, Bpifrance, Europe Manager explained 'Why having women on your board will help your growth'.
On Day Two, Paulina Laurie, Head of Women in Tech at Frank Group Recruitment and Samantha Humphries, Head of Security Strategy, EMEA at Exabeam, took to the stage to discuss barriers of recruiting women in Science, technology, engineering, and mathematics (STEM).
Samantha Karlin later gave a keynote presentation entitled 'An Ethical Revolution in Tech', in which she spoke about AI perpetuating bias and or false belief of emerging technologies being neutral. She urged the audience to focus on being empathetic and protecting 'feminist leadership.'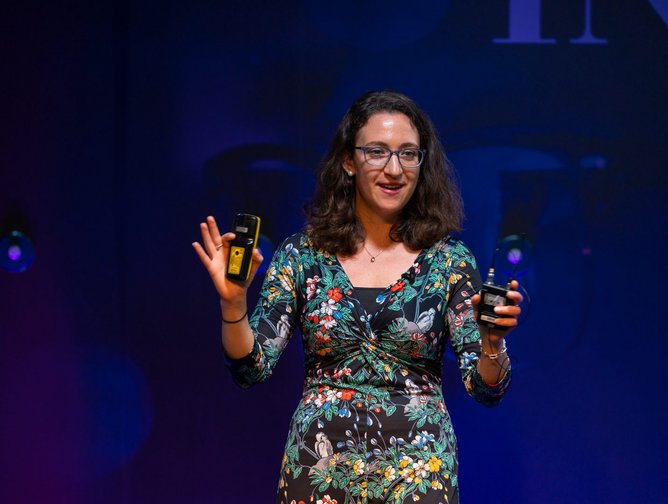 Protecting nature and biodiversity
On Day One (23 June) at the Cloud & 5G stage, Taufiq Asyhari, Associate Professor in Networks and Communications at Birmingham City University and Ceren Clulow, digital connectivity manager at Nottinghamshire County Council took to the stage for a talk about 'Robot Aided Forestry Management'.
Using 5G Connected Forest, the world-first project delivering 5G connectivity into a woodland area as an example, they explained why ground robots have become so popular in recent years, examining their potential to enable autonomous roaming and navigation through certain trajectories to collect various data in efforts to monitor and assess the forest environment. During this presentation the project's new forest ranger dog was also demonstrated.
Diversity, Equity and Inclusion continued
In 'Life in 2040' at 2.00pm on the Cloud & 5G stage, Lara Maloney, Head of S5GConnect at the Scotland 5G Centre and Hannah Griffith senior associate director, Smart Places and Digital Infrastructure at Jacobs took a look at current societal and technological trends to create a set of economic, social, and environmental future scenarios. Set in the early 2040's, these scenarios attempted to explore some of the developments that may take place over the next 20 years to enable a better understanding of the digital foundations our places should be putting in place now to thrive in this future world.
In 'Diversity, Equity, and Inclusion in Telco' at 3.30pm on the Cloud & 5G stage, Nitu Kaushal, managing director, Cloud First Intelligent Edge Business, Europe Region and Belinda Finch, chief information officer at Three will debate the meaning of DE&I, the corporate benefits, recruitment and retention, bridging the generation gap and data-driven decisions, providing advice for the future workforce.
Tara McDaid, Regional Vice President Sales at SalesForce, took to the stage to speak about how marketplaces can unlock 5G monetisation. McDaid explained that a marketplace is any platform that connects the buyers and sellers of goods or services with each other and provides infrastructure to facilitate a transaction.
"Accelerating monetisation of 5G requires evolution across organisational units," she explained, adding that a collaboration between all stakeholders, such as customers, employees, partners and developers is critical.
These were just some of the highlights from the TECH LIVE LONDON, there were many more speakers and sessions addressing key questions and offering solutions for sustainability across each of the four zones