Diversity & Inclusion (D&I)
The evolving workplace: an interview with Dr. Tana Sessions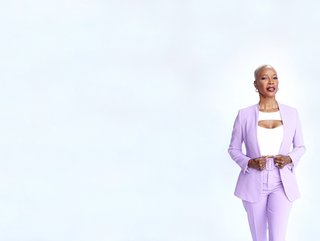 In a fast-changing workplace, one where everyone is adapting, Dr. Tana Session's advice and guidance has proved vital for companies looking to keep up
Q: COULD YOU GIVE US A BRIEF ACCOUNT OF YOUR BACKGROUND?
A: My background's in human resources; I've been in HR for over 30 years, spending 10 of those as the Head of HR for different organisations across multiple different industries, including for-profit and not-for-profit companies. Back in 2014, I started my own consulting firm with a focus on not only HR consulting and organisational development, but also diversity, equity, inclusion and belonging. This is a space I've been in since 2007.
Q: WHAT IN YOUR CAREER LED YOU TO THE ISSUE OF DIVERSITY AND BELONGING IN THE WORKPLACE?
A: I would have to definitely say it's been my own personal experience in corporate America. Oftentimes I, especially as a leader, was the only one – or one of few – who looked like me sitting around the table making decisions about employees. So my goal was to ensure that anyone who was in that same or a similar situation didn't have a lot of the same experiences that I had. Some of those were based on discrimination and equity, unfairness and fairness, as well as a sense of not belonging.
Q: WOULD YOU SAY THAT UNCIVIL TALK HAS BEEN ON THE RISE?
A: I think in particular when we think about politics. A lot of my clients are US-based employers, and the political climate as well as the social unrest climate has been at the top of mind for their employees. One of the things that they've tried to do is create a safe space for their employees to have constructive conversations with coworkers in a way that allows for disagreeable conversation that is still respectful. One of the things that I've been encouraged to do is to ensure that they provide their managers with the proper training to be able to navigate those conversations in a way that doesn't lead to claims of discrimination or racism for any employee in the workplace. So a lot of companies are interested in creating a place of belonging and a place where people can be their true authentic selves, and that ultimately means that they need to also feel comfortable in expressing opinions that may differ from the majority.
Q: HOW MUCH OF THIS LACK OF CIVILITY STEMS FROM THE HARSH DIVIDE CURRENTLY PLAGUING THE US' POLITICAL DIALOGUE?
A: That is one thing I have noticed. This is from different trainings that I've conducted where people sent me private messages saying, 'Hey, look, I'm a Republican and I don't feel comfortable sharing that in the workplace because no one else around me is, or they have such divisive opinions about the Republican Party that I don't feel that I can safely express why I'm a Republican or what my thoughts are'. So that's why I said it's important to provide training in a way that allows others, in particular managers, to know how to navigate these conversations among their team members and keep it civil.
We don't all have to agree, right? Because we are not all of the same political party.
Q: WHAT CAN AN EMPLOYER DO TO PROVIDE FOR A SAFE WORKSPACE?
Part of it is providing training, and a lot of that can be around implicit and unconscious bias. It could be around understanding microaggressions and the impact that they have on individuals, especially marginalised communities. It could be on educating about different lived experiences, and that could take the form of having employees who are members of certain communities share what their lived experiences are. That makes it real sometimes for employees to see that someone who they work shoulder to shoulder with, what their experience has been. And on the employees' part, it's not only just going through the training, but also having those conversations and being open to different opinions.
Q: WHAT ISSUES HAVE EMERGED AS NOTIONS OF THE WORKPLACE HAVE EVOLVED?
A: All of my clients are trying to figure this out right now. One of the things that I think has happened is a new level of bias known as proximity bias. So those who are going into the office one, two or three days a week are actually viewed as more engaged, more motivated and are assigned to bigger projects. They have more exposure to senior leaders and are able to get promoted faster than those who aren't coming into the office for various reasons. And so part of the understanding of what the true hybrid workplace is, is to understand what proximity bias is and how it impacts employees careers, especially of those we a lot of times marginalised, be it by gender, race, ethnicity, or those who have different abilities.