Top 10: Impact investment managers making sustainable change
By Charlie Steer-Stephenson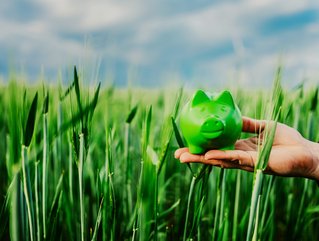 We explore the top 10 investment managers helping companies achieve positive social and environmental benefits alongside sustainable financial returns
In a world where environmental, social and governance (ESG) concerns are climbing higher up businesses' priority lists, impact investing offers a way to generate financial return while having a positive social or environmental impact.
Just as customers show a growing interest in companies with positive ESG values, stakeholders are demanding the option of making sustainable and responsible investments. These investments provide capital that's used to address the world's most pressing issues, from sustainable agriculture and renewable energy to basic services like housing, healthcare, and education.
Thanks to rising interest from individuals, institutions, and governments, the impact investing market is growing quickly. According to the International Finance Corporation (IFC)'s 2020 report, a total of US$2.3tn was invested for impact in that year alone – no doubt partly resulting from the general increased awareness of climate change and social issues during the COVID-19 pandemic.
Here, we consider which impact investment management companies are actually making the biggest sustainable changes on a global scale, one investment at a time.
1. T.Rowe Price
With over 80 years of investment experience and US$1.32tn assets under management, investment management company T.Rowe Price comes out in the top spot.
Recognising the current potential of environmental and societal change, T.Rowe Price believes it has a unique opportunity to play a key role in helping deliver the positive outcomes that the world is seeking, partnering with clients, investors and businesses equally devoted to sustainability and fairness.
In alignment with the UN's Sustainable Development Goals, T.Rowe Price's Global Impact Equity Strategy directs capital towards specific impact outcomes. Each investment decision is centred on ESG factors, whether that's expanding economic and employment opportunities in undeserving areas or helping in the fight against climate change.
T.Rowe Price prides itself on partnering with businesses that don't just promise financial performance, but also deliver technological innovation and business models focused on energy efficiency and decarbonisation.
2. Hamilton Lane
Hamilton Lane is a leading global investment manager with an emphasis on ESG and responsible investing. Fulfilling their promise to 'enrich lives and safeguard futures', Hamilton Lane only invests in partners who share its commitment to thoughtful, sustainable and responsible actions.
Through data-backed approaches, technology solutions, and strategic planning, Hamilton Lane has proven that responsible investing can reduce risk and create better outcomes for impact-driven businesses. The company ensures that all investments meet ESG requirements while actively educating all employees on ESG matters and evolving best practices.
In March 2022, Hamilton Lane released its Climate Policy Statement, showcasing the company's dedication to the global search for climate-change solutions. As well as pledging to reach net-zero emissions by 2050, Hamilton Lane is an active supporter of the TCFD and iCl. This involves actively investing in climate solutions that promise to drive significant decarbonisation, such as renewable energy, infrastructure, and electrification.
3. BlueOrchard Finance
With over 20 years' experience, a global reach of over 255 million people, and the largest commercial microfinance fund in the world, BlueOrchard is an impact investment pioneer.
BlueOrchard aims to create lasting positive impact for underserved communities and the environment, all while providing attractive returns for investors. One way the company does this is by investing in areas like sustainable infrastructure and climate adaptation, aiming to protect the most vulnerable communities while meeting global climate goals.
4. Kohlberg Kravis Roberts (KKR)
As investors with an industrialist vision, KKR's mission is to invest in scalable solutions for critical global challenges. By helping companies that deliver impact through their products or services and actively manage ESG risks, KKR provides longer-term outperformance.
Since 2010, KKR has invested over US$25bn in climate and environmental sustainability. The company actively supports the Task Force on Climate-Related Financial Disclosures (TCFD) and, in 2022, joined the Initiative Climate International (iCl) to develop best practice in climate risk-mapping and target-setting in sustainable private equity.
5. Bain Capital
Bain Capital was established in 1984 as a private equity team providing strategic resources to help companies grow and thrive. With its deep-rooted industry experience and value-added approach to impact investing, Bain Capital supports partners in the health and wellness, education and workforce development, and sustainability sectors.
AqueoUS Vets, for example, recently announced that Bain Capital's growth investment will help it pursue its mission of expanding AqueoUS Vets water treatment systems and reducing contaminants in the US water infrastructure.
6. TPG
Since 1992, TPG has offered an innovative and collaborative approach to private equity. With the belief that private enterprise has a critical role to play in addressing global societal challenges, TPG's Impact platform is committed to driving competitive financial returns alongside measurable societal benefits.
In 2016, the launch of The Rise Fund consolidated the company's commitment to building profitable businesses that deliver positive, sustainable impact – including in areas such as climate and conservation, education, financial inclusion, food and agriculture, and healthcare.
7. Meridiam Infrastructure
Transformational infrastructure specialist Meridiam Infrastructure is centred on the belief that responsible investing has the power to build economic growth and dramatically improve people's lives.
Since its 2005 founding in Paris, Meridiam has remained dedicated to making the UN Sustainable Development Goals a reality in developed and emerging markets across Europe, Africa, and the Americas. Primarily focused on critical public services, sustainable mobility, and innovative low-carbon solutions, Meridiam's long-term approach to investment ensures economical, environmental and social benefit in every project.
8. Generation Investment Management
Generation Investment Management has been an important player in the development of sustainable and ESG-focused investing since its founding in 2004.
A mission-led firm, Generation strives to make transformational change to bring about a prosperous net-zero, society that's also equitable, healthy and safe. Not only does the company's investment framework use a 'systems view' based on sustainability and ESG factors, but it's also an active member of the Net Zero Asset Managers Initiative (NZAM) and Powering Past Coal Alliance Finance Principles.
9. Tikehau Capital
Tikehau Capital prides itself on offering 'alternative' asset management to its clients. From private debt and private equity to real assets and capital market strategies, the company uses its specialist expertise to balance risk and return over long-term investments.
Tikenhau's founders believe that sustainability and profitability go hand-in-hand. With an emphasis on economic vitality and ESG priorities, Tikenhau uses its US$37.5bn assets to have a positive impact on climate change, healthcare, innovation, and social inclusion
10. Actis
Since its inception in 2004, leading global investor in sustainable infrastructure Actis has raised US$24bn to help accelerate the transition to a net-zero future.
With decades of operational experience and 19 offices from Mexico City to Seoul, Actis actively searches for opportunities to create long-term, sustainable value – all while building competitive returns along the way. One impressive example is Actis' acquisition of Atlas Renewable Energy, which develops, finances and operates clean energy projects that offer economic and community benefits as well as clean power capacity across Latin America.