Top 10: Most Sustainable Schools in the World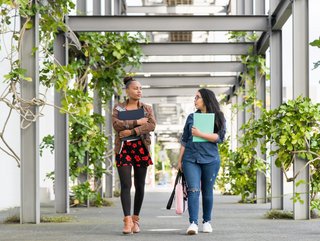 Sustainable Schools
This list, which looks at both universities and lower education, displays a broad spectrum of all the different ways in which a school can be sustainable
Just as there are many different kinds of schools in the world, so there are many different ways in which a school can be sustainable. In this list, we take a look at what schools around the world are doing to match different criteria of sustainability and how this might offer a path to the future.
Green School, Bali, Indonesia
Since opening in September, 2008, the Green School has grown steadily from 90 students to around 400, covering pre-kindergarten up through high school. The school's buildings are in a natural setting, having emerged from what was formerly rice fields and jungle. They are constructed from traditional and renewable materials, such as bamboo, grass and mud. The school is also powered by renewable energy sources, among these being hydropower and solar power and it is designed around an organic permaculture system.
The school's approach to pedagogy, too, aligns with principles of sustainability. Among other subjects, students are taught green studies, environmental science and are educated through a community-educated system.
American University, Washington DC
This DC-based institution has established a sterling reputation for sustainability. It abides by rules aiming to lower carbon emissions: a 2014 sustainability plan that means it has 100% renewable electricity, carbon neutrality, zero waste and complete fossil fuel divestment.
Additionally, it offers a plethora of green, environmentally-minded courses (over 1,000 at last count).
University of Nottingham, England
For the last decade this institution in the English Midlands has ranked in the top five of Europe's most sustainable universities. The school maintains a commitment that environmentalism and sustainability will "remain firmly on the university's agenda." The setting – replete with woodland and extensive green spaces – helps encourage these goals. In addition to a wide range of courses that emphasise sustainability, the school can boast a carbon-neutral laboratory – the first of its kind – called the Centre for Sustainable Chemistry.
California is considered to be one of the birthplaces of the modern green movement, so it stands to reason that its flagship university makes it on this list. UC was ahead of the curve, too: it introduced sustainability commitments way back in 2003, before it was regarded as de rigeur. It was just after that that the UC Regents adopted a Presidential Policy on Green Building Design and Clean Energy Standards.
Now referred to as the Sustainable Practices Policy, it covers such sundry areas in the school's operations as laboratory protocol, sustainable procurement, water systems, and health and well-being. With these in place, it aims to be carbon neutral by 2025.
Uaso Nyiro Primary School, Kenya
Called by the US Green Building Council "the greenest school in the world," this institution in Kenya is a product of its environment. As a result of climate change, this part of Africa is considerably more arid than it has been in the past, therefore this school was designed by two British architects to protect against droughts: it can collect up to 350,000 litres of water annually. This is useful for when the downpour percentage is high. The water is collected in mud cisterns – made in a sustainable fashion – which are then used to irrigate a series a vegetable gardens behind the school.
University of Groningen, The Netherlands
One of the great Dutch universities, the University of Groningen has a dedicated Green Office which seeks to encapsulate its sustainability programme. Included in the Green Office's remit is raising the visibility of the school's sustainability programme, informing students and staff about what the school has been doing regarding sustainability, and, finally, integrate sustainability into the business, education and research sides of the school.
Wageningen University & Research
The Wageningen University prides itself on research that revolves around the environment, agriculture and sustainability. In aiming to achieve in these fields, the university has managed to be one of the world's greenest since 2017. Another focus on corporate social responsibility is summed up in the credo: "To explore the potential of nature to improve the quality of life." Its focus on sound governance has led to such measures as offering sustainable food in the school's canteens and reducing food waste.
Australian International School, Singapore
This English-language school in Singapore, which covers the gamut of childhood from infancy to 18 years of age, has a well-established reputation in that part of the world for sustainability. A partnership with Sun Electric has seen over a thousand rooftop solar panels be installed on its roofs, generating 704 MWh of solar electricity which are then made available on the energy market. All together, this project is due to offset 303 metric tonnes of carbon.
This approach is extended to pedagogy. Said their principal: "Educating the next generation about the environment and sustainability is critical to the future of our planet. Our partnership with Sun Electric places this exciting project at the heart of our sustainability curriculum, as a real-life example of what can be achieved."
Universiti Putra Malaysia, Malaysia
One of the top universities in Malaysia, the Universiti Putra has been the top in its country on the UI-GreenMetric World University Ranking for over a decade. Additionally, it sits comfortably on a list of the Top 50 Sustainability Universities in the World. To attain this achievement, the school had to score highly on a number of different parameters, including infrastructure, energy and climate change, waste, water, and education.
University of Gottingen, Germany
The University of Gottingen's Green Office sees to the development and implementation of sustainability measures across the school in addition to promoting the networking of students and faculty across the campus. Additionally, the school has adopted a Climate Action Plan 2030 which acknowledges "the urgent need for action [while being] aware of the unique societal responsibility and role model function of universities and health care institutions that obliges to contribute to regional, national and international climate protection measures as well as to help shaping the associated transformation process."