Upcoming event: 2023 Sustainability LIVE New York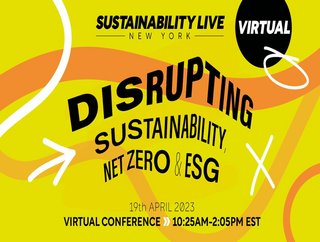 With the advent of 2023, Sustainability Magazine is delighted to announce the launch of our first live online event: Sustainability LIVE New York
A show like no other
The conference will be a virtual one – taking place on 19th April 2023 from 10:25-2:05 EST – streamed to a global audience. It will showcase some of the leading lights from across the sustainability spectrum in both keynote addresses and dynamic roundtable discussions. Also featured will be some Q&A sessions with some of the largest companies in the industry.
While the official roster of speakers is yet to be finalised, the topics will vary to include areas of the utmost relevance to the topic at hand: insights from COP27, AI's role in sustainability, achieving net zero by 2050, attaining a sustainable workplace, ESG and the ethical supply chain, and the circular economy.
Presented by BizClik, Sustainability Magazine's programme prides itself on gathering the industry's leading voices to discuss the biggest and most innovative ideas that will be driving the conversations of the future for the attainment of a sustainable society.
Get your free event ticket
Secure your ticket, link the not-to-miss event to your 2023 calendar and join the crucial discussions taking place on our virtual stages 19th April 2023.
It's time to save the world. It's time to make it SUSTAINABLE.