Biggest US steelmaker enters partnership for green steel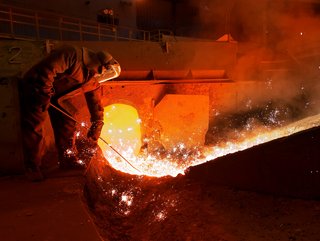 Nucor Corporation, the largest steel producer, will work with Electra, a company which has developed an emission-free Low-Temperature Iron method
The United States is entering a new era of green steelmaking after the announcement of a partnership between Electra, a green iron company, and Nucor Corporation, the largest steel producer and steel scrap recycler in the country.
Electra has developed a Low-Temperature Iron solution that has no carbon dioxide emissions while using low-grade ores and renewable electricity.
The partnership with the American behemoth will allow the smaller company to scale its trademark product. In addition to an equity investment, Nucor's executive vice president of raw materials, Doug Jellison, will join Electra's market advisory board.
A new approach for a noxious industry
Electra's innovative approach has led to the ability to electrochemically refine relatively low-grade iron ore into pure iron at the shockingly low temperature of 60°C. The properties of this steel – which is of a similar quality to prime-grade scrap and metallic iron made from fossil fuels – is useful feedstock for electric arc furnace steelmaking.
Electra CEO and co-founder Sandeep Nijhawan celebrated the new partnerships: "Today, as we deployed renewable energy increases and the supply of higher-grade iron ores decreases, we see a significant opportunity for Electra's ironmaking process to drive sustainable iron and steelmaking."
Nijhawan went on to note the beneficial effect it will have on carbon footprint: "Electra's solution to remove gigatonnes of carbon dioxide from steel production and other hard-to-abate industries goes hand-in-hand with Nucor's commitment to a sustainable future. We are grateful for partners like Nucor who are helping to scale Electra's process of green iron production."
Steelmaking is not known for its environmental sustainability. Burning coal has been the operative way to make steel for centuries, something which – with two tonnes of carbon dioxide per tonne of steel – leads to 10% of global carbon dioxide emissions.