Department of Energy awards $68m to sustainable businesses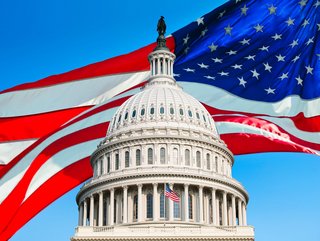 The move follows a major climate push by the US government
The US cabinet office will distribute the money, which has been set aside to develop small businesses that are looking to grow sustainable technologies
The money keeps flowing from the Biden Administration to sustainable business. This week the US Department of Energy announced that it would be distributing $68m to small businesses that are "developing technologies to cut emissions and study climate."
The money will be awarded to 53 businesses spanning 23 states across the Union.
Among the projects the money will reach pertain to developing tools for researching the climate and developing technology for clean energy conversion, stretching from the world of rare earth metals to that of nuclear physics.
Notable about this distribution is the focus on supporting small businesses. Commented US Secretary of Energy Jennifer M. Granholm: "From the Industrial Revolution to Silicon Valley, small businesses have always propelled innovation in America, and they will play a critical role in the transition to clean energy. The companies working on the incredible projects announced today are creating a bridge between the laboratory and the marketplace, where the rubber will meet the road."
A wide range of projects
Four different programmes in the Energy Department's Office of Science will be overseeing the 54 projects: Advanced Scientific Computing Research, Basic Energy Sciences, Biological and Environmental Research, and Nuclear Physics.
A few examples of specific projects include making geothermal energy systems more affordable and making carbon capturing and storing more attainable in infrastructure.
The Biden Administration has been notably active in promoting its environmental agenda. Last year it passed the Inflation Reduction Act: $369bn set aside specifically for climate investment, the "most significant legislation in history" of its kind, according to the president. Spent wisely, experts suggest that it could reduce US greenhouse gases by up to 40% by the year 2030.