Can energy storage power the sustainability revolution?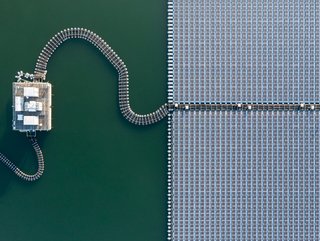 B2B chemical consultancy ChemBizR takes a look at what opportunities the burgeoning world of energy storage offers to the sustainability industry
An energy storage system or technology is one that converts electricity into chemical, thermal, or mechanical energy, stores it, and then releases it when needed. The energy stored in these systems is generated from renewable sources of energy, like solar or wind energy. Fundamentally, it can be classified into five categories: electrochemical, mechanical, thermal, chemical, and electrical. Flywheels, batteries, super-capacitors, pumped hydroelectric storage (PHS), and other devices can serve as examples of energy storage systems. Based on where they fall along the value chain, these can also be divided into large, midsize, and small-scale energy storage systems.
Because of the radical shift in emphasis towards a more sustainable future, the energy storage market is expanding. Leading companies and start-ups are working to alter their goods and services to emit fewer or no greenhouse gases. With a CAGR of over 50% over the following five years, the global market for energy storage is anticipated to grow at a startlingly rapid rate.
Where is technology headed?
Technology reliability is one of the main factors influencing the overall energy storage segment. Companies are working very hard to address the issues that the market is currently dealing with, such as the high cost of battery storage technologies, the lack of standardisation, etc. Thanks to the latest technology and increased manufacturing capacity, the cost of newer and more sophisticated technologies is dropping at a breakneck rate.
The development of technologies has made it possible for businesses to switch from conventional technologies to more cutting-edge and effective systems. The whole advent of energy storage systems started with compressed air energy storage systems, phase change material, and a few others. Lithium-ion batteries, redox flow batteries, pumped storage hydrogen, etc. are more recent technologies, while a few other emerging technologies are currently in the process of being commercialized.
Although lithium-ion batteries hold the largest market share, solid-state batteries, redox flow batteries, and other alternatives have begun to appear in the market. The commercial dominance of these batteries might be replaced by emerging technologies such as Carnot batteries and Liquid Air Energy Storage (LAES). Although commercially available Carnot batteries are still in the very early stages of development and ideation, a pilot project being run by the company Stolect is gaining traction. The goal of this project is to create a completely renewable system that is both economical and environmentally responsible. Liquid air energy storage technology is also seeing the emergence of a few pilot projects and innovations that could see commercialization in the upcoming years.
Depending on the needs and features, these systems are used at various deployment sites. Phase change materials, for instance, are utilized in solar power plants at important locations in India and the US. The use of redox flow batteries at wind and solar energy deployment sites is highly anticipated in the Netherlands, Singapore, Canada, and the US. In countries like the Netherlands, China, India, the UK, and others, there are many innovations being made with lithium-ion batteries, which are very popular, for a wide range of renewable power plants, including solar, wind, and hybrid.
Just behind electrochemical battery systems, chemical energy storage systems will experience the fastest growth in the upcoming years. Green hydrogen systems, which are commercially available and have a high potential for innovation, are one of the emerging technologies in chemical systems. This is an excellent illustration of a green energy storage system because hydrogen can be generated using a variety of renewable energy sources, including solar, wind, and hydroelectric power. Additionally, hydrogen is a clean fuel that doesn't produce any pollutants or greenhouse gases, which is another reason why businesses and governments are clearly boosting this segment.
The Key Trends Impacting the growth of energy storage
The market is fueled by a variety of factors, all of which have a significant impact on the expansion of the global energy storage market. Some of these are:
Deployment of renewable energy sources:
The main forces behind the development of energy storage systems are wind and solar energy. With nations like China and the UAE implementing more and more of these deployments, the market for energy storage is exploding as a way to store the energy produced by these renewable sources. Investments in renewable energy sources are growing, totaling nearly 2 trillion dollars, whether as a result of governmental regulations or enabling an individual sustainable roadmap. Distributed solar, hydro, offshore and onshore wind, biomass, etc. are a few of the top segments where nations like NORAM, Asia, and Europe are making significant contributions.
Automotive industry switching to green vehicles
The automotive industry was estimated to contribute roughly 17% of all greenhouse gas emissions, but the good news is that these carbon footprints can be reduced. With a CAGR of over 15% and a valuation of close to 850 billion dollars by 2027, there is a good chance that sales of electric vehicles will soar along with the revenues. Energy storage is now one of the most in-demand market segments for the EV industry as a result of the overall market segment's growth. Additionally, several nations—including India, the US, and regions of Europe—are making contributions to the promotion of the use of electric vehicles in various ways, such as by increasing the number of charging stations across the nation.
Turbulences in acquiring fossil fuels
After the conflict between Ukraine and Russia and the global pandemic, when supply-demand disruptions began to negatively impact overall operations, not to mention the rising prices of fuel, the renewable energy sector saw a stunning increase. To prevent further unrest, governments from all over the world discussed altering their entire outlook on using fossil fuels. The European Commission took one such step in highlighting how, by 2030, they would not only reduce their dependence on others for fossil fuels but would also look for better and alternative paths toward a sustainable future.
Government Regulations and Incentives
This is one of the key trends and reasons, for boosting demand across the board for energy storage systems. The government has stepped up to take the lead on the deployment strategy for renewable energy plants and energy storage systems.
The US investment tax credit is a federal tax credit that offers a tax credit of more than 20% to companies and individuals who invest in energy storage systems. Rebates are another example of a plan where a portion of the cost is allocated to those who invest in energy storage systems and facilities. As part of a country's overall sustainable plans, another set of regulations has mandated the development of energy storage systems. Another intriguing initiative is portfolio standards for renewable energy, which require businesses to produce a certain percentage of their total energy from renewable sources.
Here are some examples of the various ways that the various governments each individually contribute to the overall sector.
By 2025, the Canadian government promises to phase out subsidies for fossil fuels and allocate US$116 million to the electric vehicle market. Asia has seen a lot of activity; on the one hand, Korea unveiled its carbon-neutral strategy, while the Indian government unveiled its PSH investment strategy. China, which already contributes significantly to the market, intends to reduce its reliance on fossil fuels by 20% by 2060.
Conclusion
The battery storage market is still in its early stages, and as the demand for renewable energy rises, its economics will change. New ideas for thermal energy storage are frequently introduced to the market, including Carnot batteries and hot rock energy storage. Sustainability is the main driver of innovation in the chemical energy storage sector, and as a result, the market for green hydrogen energy systems as a whole. Energy storage technologies typically experience an extremely high rate of innovation due to an increased demand for a consistent supply of clean energy, making it an exciting field to watch from a clean energy perspective.