Virgin Media O2 recycled 250,000+ mobiles in 2022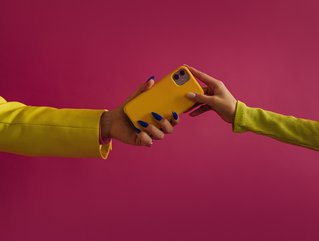 Of these devices, 92% were data wiped, refurbished, and resold as 'like new'. Photo by Victoria Strelka
Virgin Media O2 successfully saved more than 250,000 devices from landfill in 2022 through the innovative O2 Recycle scheme
O2 Recycle encourages mobile users - regardless of what network they are on - to trade in unwanted smartphones, tablets and accessories. Then, the scheme provides them with cashback in exchange for their old devices.
250,000 devices - the success of the O2 Recycle scheme
In 2022, Virgin Media O2 paid out more than £36mn to consumers for their devices, through its O2 Recycle scheme. This represents a processing of more than 950 handsets per working day (on average).
What's more, of these devices, 92% were data wiped, refurbished, and resold as 'like new' products to customers.
Since its launch, O2 Recycle has paid out more than £320mn, and sustainably recycled 3.8 million devices.
The UK currently produces the second-most electrical waste per person of any country in the world (after Norway) and, according to Virgin Media O2 research, there are more than 17.5 million unused phones and tablets stashed away in UK homes.
"With more than 3.8 million devices sustainably recycled since 2009, O2 Recycle is playing a leading role in tackling e-waste across the UK," commented Dana Haidan, Chief Sustainability Officer at Virgin Media O2.
"O2 Recycle is a win-win for people and the planet: it's preventing devices from ending up in landfill, and it's a simple and easy way for consumers to dispose of their unwanted tech and get rewarded for doing so – with £320 million paid out to date."
O2 Recycle forms a key part of Virgin Media O2's Better Connections Plan sustainability strategy. It is one of the ways the company is helping to tackle e-waste, supporting people to carry out 10 million circular actions by the end of 2025.