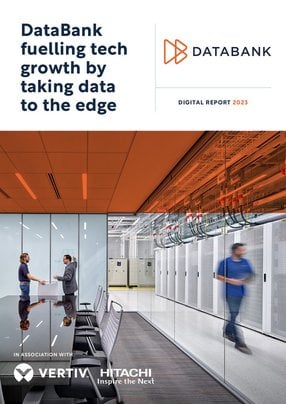 DataBank fuelling tech growth by taking data to the edge
Tony Qorri is VP of Construction with DataBank, and explains how the business continues to expand strategically in testing economic time
It might seem odd that, in a world in which technology companies are laying off workers in their thousands, a company such as DataBank – which helps fuel tech consumption – is continuing to expand at a steady pace.
DataBank's managed data-centre services are anchored in world-class facilities, and the company currently boasts such centres in locations including Dallas, Minneapolis, Kansas City, Cleveland, Pittsburgh, Salt Lake City, and Atlanta – managing or operating major network facilities in each of these regions.
These facilities provide uninterrupted access to customer data, applications and IT equipment. DataBank's services provide business solutions for corporate enterprises, including hybrid cloud services, customised IT deployments, and industry compliance, to meet the outsourcing needs for IT management, maintenance and operations.
The company serves a wide range of customer verticals, including media and content distribution, cloud infrastructure providers and telecom networks.
DataBank has been expanding its size and reach for years. In September 2017, it acquired cloud hosting company, Edge Hosting, which specialises in designing, operating and simplifying secure and compliant IaaS and PaaS Managed Cloud Hosting. The acquisition provided both market expansion and extra expertise in the delivery of cloud solutions and managed services, especially for clientele requiring comprehensive operational controls for a number of commercial and government compliance standards.

zColo acquisition brought Qorri on board
Then in September 2020 it acquired zColo's data centre assets from Zayo Group Holdings, with these located in cities including New York, Los Angeles, Seattle and Denver. The deal means DataBank now offers secure co-location, connectivity, cloud, and managed services in 60 data centres in 28 key markets in the US and UK.
Such structured, strategic growth has put DataBank at the forefront of the edge infrastructure wave, enabling enterprises, hyperscalers, cloud, content, and software customers to move their mission-critical workloads and platforms closer to end-user populations in second-, third-, and fourth-tier markets.
Crucially, these deals have seen DataBank acquire expertise along with infrastructure. One such addition is VP of Construction, Tony Qorri, who joined the company as part of the zColo deal.
So how does Qorri explain DataBank's growth in the face of a shrinking tech market?
"Tech companies might be cutting their staff, but it's not because people aren't using technology," he says. "In fact, people's hunger for technology is growing, and data centres are the infrastructure that fuels that.
"So whenever you pick up your phone or click on an app you are firing three pieces of infrastructure. The cell tower that's capturing your signal, the fibre through which the signal travels and the data centre, where everything ends up.
"You have to remember our business is about serving customers of tech companies. We go where the customers are."
And where DataBank always goes is to the 'edge', says Qorri.
"You always want to place your data as close as possible to those who use the data. So you are at the edge of the network.
And also where land is more affordable, which is why Salt Lake City and Atlanta have become focal points for the company.
"Those locations have been two we've chased pretty aggressively," says Qorri. "We've got a lot of additional builds throughout the nation, but we've got quite a bit of capital being spent in those markets."

Databank projects include greenfield and brownfield sites
Qorri's role is to run and manage DataBank's expansion and development builds," including greenfield and brownfield retrofits, and expansions in any of the existing sites".
He explains: "We've got three models of construction. One is brand-new developments – so a greenfield ground-up building. Second is a brownfield site, where we buy a shell – some type of building, could have been a distribution centre or an office building – and we retrofit that.
"The third is an existing facility that has maybe one to five data halls. We'll go in and expand that building over the course of time."
From front end to back end, Qorri and his team hires and manages design consultants, contractors and the commissioning firms that ensure the data centres are functional. For good measure, he also runs the procurement arm of the organisation, an area that in recent years has been pivotal to the continued growth of the company.
Just over a year ago, DataBank hired a strategic sourcing manager who work for and closely with Qorri.
"As the construction project management team continued to grow we wanted to take some of the sourcing workload off those guys, because they had challenges of their own," he says. "Together, we've been doing all of the sourcing. We try to forecast at least two years ahead, and we've got to continue evolving that because we're still seeing supply issues and challenges."
Being able to source strategically has allowed DataBank to avoid costly supply chain delays.
"It's enabled us to quickly deploy and to not lose six months to a year on deliverable timelines, which would've lost us customers," he says. We're actually growing quite rapidly. We've scaled over the past few years and I think we're going to continue to scale over the next few years. Continuing to develop the teams we need has been quite a challenge and will continue to be so, but it's proved very important."
DataBank's growth has been consistent and strategic. It's been facilitated by smart procurement but also many other factors, says Qorri.
He says: "We have built scalability into the business by creating a forecast that shows, quarter over quarter, what the market looks like, and from this we created a stocking programme.
"We bought everything from transformers to generators, and also downstream. But we didn't want to over-buy, so we were strategic about it, and it's the best thing we ever did because it has allowed us to grow at a sustainable rate."
As well as growing its infrastructure, dataBank has been adding to its knowledge base, with strategic new hires, including experienced project managers (PMs).
"As we've scaled, we've taken on more PM," says Qorri. "This has allowed me to get out of the trenches, because I have been project managing as I was leading a group. As we continue to bring more people on board I can focus more on managing downstream, and helping the organisation grow from a future planning perspective."

Strategic advantage, not price, key to winning contracts
Planning for growth has different drivers in the post-pandemic world, it seems – particularly when it comes to winning new contracts.
Qorrisays: "Back in the day, the most competitive bid was nearly always the winner. Those days have changed a bit. Now it's not always the most competitive bidder, it's the most strategic bidder in specific markets that wins."
'Strategic often comes down to "how well you know a given market, and how strong your relationships are with the downstream folks in that market".
He adds: "This is why I tell my guys to come in not with their client hat on but their partner hat. I ask them to make our partners their friends. People always want to work with their friends, right? Friends are going to have your back and will help you execute.
"It's these relationships that count. It's that third-tier guy you have a strong relationship with that can get you your permit a month faster."
Taking a project from the front end to the back end – "where we're meeting specific customer needs" is a challenge, says Qorri, "but a hugely rewarding one".
He adds: "It involves supply chain, contractor availability in certain markets and taking a task from A to Z in a very tight timeframe and bringing it in on time and on budget.
"Myself, my team, the organisation, we get a rush out of that. There are competitors that are able to do it but there are also a lot of folks who are not able to accomplish this, and it day in, day out – especially over the past few years, with Covid and multiple supply chain constraints – is a major achievement."
He reveals that, post-pandemic, "we've had to micromanage down to a level that was not needed before", and that there is another big difference to the way his team operates.
"The customer is not always right any more," he says. "Instead of demanding something, and getting it, we now have to work more as partners – with our vendors, contractors and subcontractors."
And of course, there are other changes and challenges in expanding a business in a post-pandemic world, not least of which is labour problems, Qorri explains.
"There's not enough workers to cater to all the projects going on. Bringing in the right subcontractors to build-out a facility is a challenge. Unlike in warehouse environments, automation is not an option. You need physical labour. Technology is advanced – you need guys in the trenches to be able to execute."
But whatever the challenges that dataBank faces, it does not face them alone; its ecosystem of partners is crucially important, says Qorri.
"Databank has a slew of different partners," he says. "We've got vendors that we partner with from both thermal and power sides. Vertiv and Powersmiths are very strong partners of ours on the power side, and Toshiba and Cummins with regards to support on the generators and UPS side."
Hitachi is another "huge partner of ours", from a transformation perspective, says Qorri.
He adds: "Our most strategic partners are our general contracting partners. HITT in Northern Virginia, Tishman in New York, Layton in the Southwest, and Brassfield and Gorrie in the Atlanta market."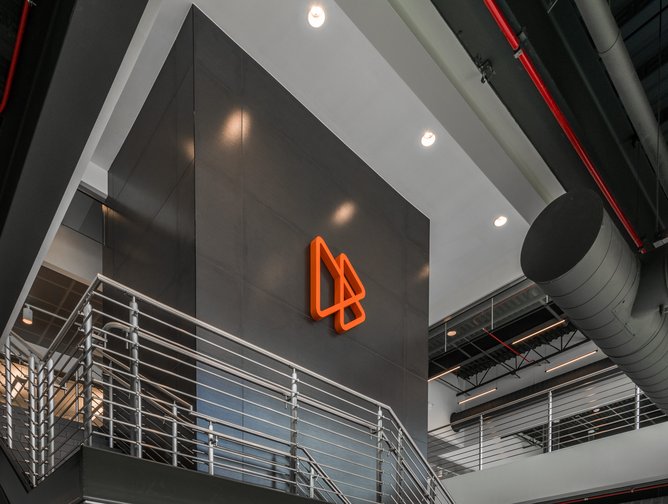 DataBank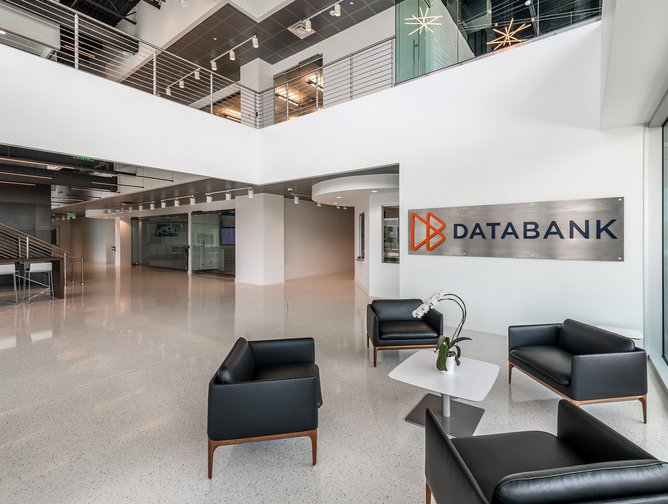 DataBank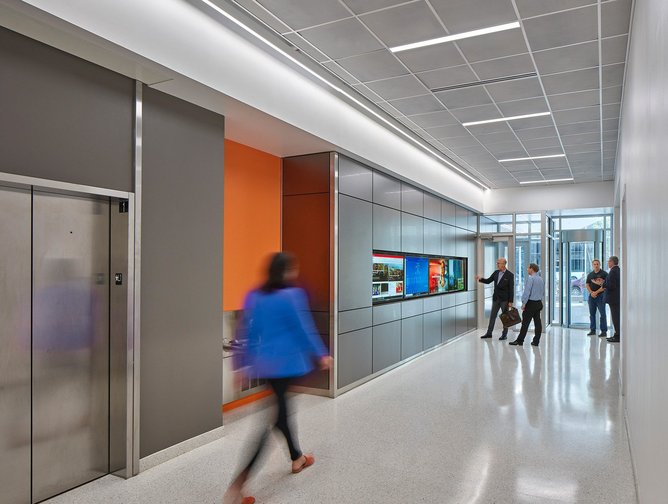 DataBank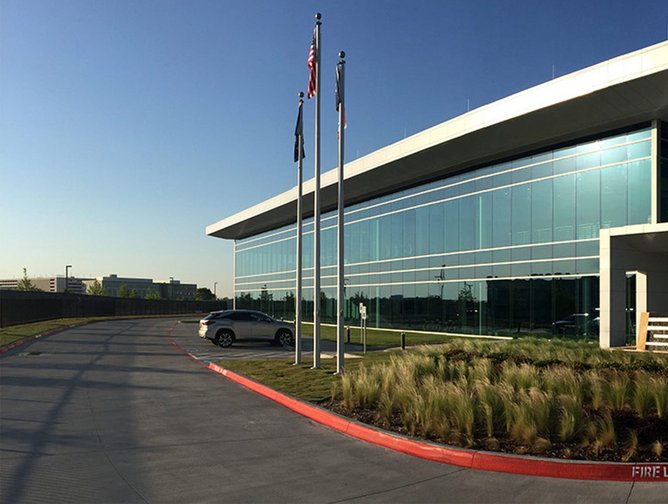 DataBank