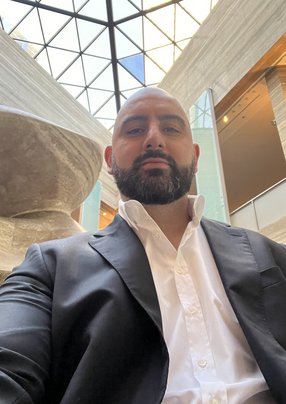 Tony Qorri
VP Construction at DataBank

Ex-basketball pro ata is applying same elite sports work ethic to his VP Construction role at DataBank
I've been with the organisation for two and a half years. I came over with DataBank's acquisition of Zcolo, in December 2021. My role is to run and manage our expansion and development builds. So any new greenfield and brownfield retrofits, and expansions in any of the existing sites.
We've got three models of construction. One is brand-new developments – so a greenfield ground-up building. Second is a brownfield site, where we buy a shell – some type of building, could have been a distribution centre or an office building – and we retrofit that.
The third is an existing facility that has maybe one to five data halls. We'll go in and expand that building over the course of time.
From front end to back end, we hire and manage the design consultants, the contractors and the commissioning firms that ensure the data centres are functional. I also run the procurement arm of the organisation.
We're growing quite rapidly. We've scaled over the past few years and I think we're going to continue to scale over the next few years. So developing that team has also been quite a challenge.
Most satisfying aspect of your job?
Taking a project from the front end to the back end, where we're meeting specific customer needs. It's a challenge but a hugely rewarding one. It involves managing supply chain, contractor availability in certain markets and taking a task from A to Z in a very tight timeframe and bringing it in on time and on budget.
Myself, my team, the organisation, we get a rush out of that. There are competitors that are able to do it but there are also a lot of folks who are not able to accomplish this, and it day in, day out – especially over the past few years, with Covid and multiple supply chain constraints – is a major achievement.
We've had to micromanage down to a level that was not needed before, so instead of the customer always being right – and demanding something, and getting it – we have had to work more as partners with our vendors, contractors and subcontractors.
Proudest professional achievement?
I used to do a lot of data centre projects on the enterprise side – a lot of banks in New York City. Deutsche Bank was a major customer and Wall Street was their corporate headquarters. I did over $150 million of work for that client.
One project was building a generator farm. For four weekends in a row we had to shut down Wall Street because we had to shore-up the street to be able to properly support that size of a crane.
We installed a 3 megawatt generator farm on the fifth-floor roof, right before Hurricane Sandy hit. We hadn't time to scenario-test it before Hurricane Sandy hit, and we were able to transfer part of the building's load. So that was a huge professional achievement from my perspective.
Who inspires you professionally?
My parents. Both my mother and my father are the reason I have my worth ethic. My mother's a real estate agent. My father owns and operates a restaurant. He'sretired twice but keeps going back in the trenches. Growing up, I remember from eight years old working in the restaurant. I started the shift by wearing a bow-tie, seating people, and then towards the end of shift helping cleaning in the kitchen area.
The way they work, how hard they work to support their family, is something that's made me who I am.
Best piece of advice you've ever been given?
I played basketball in college, and played professionally in Europe, as well as semi-pro here in the States. I was taught by several coaches to always continue improving – to never think that you're 'the man'. Always try to learn more, try to become better and always be humble.
I had some injuries, and kind of fell into the construction world, and when I did, I started to make some pretty big money in New York. And I stick with those same principles in my work as I did in my sports career.
Read the full story HERE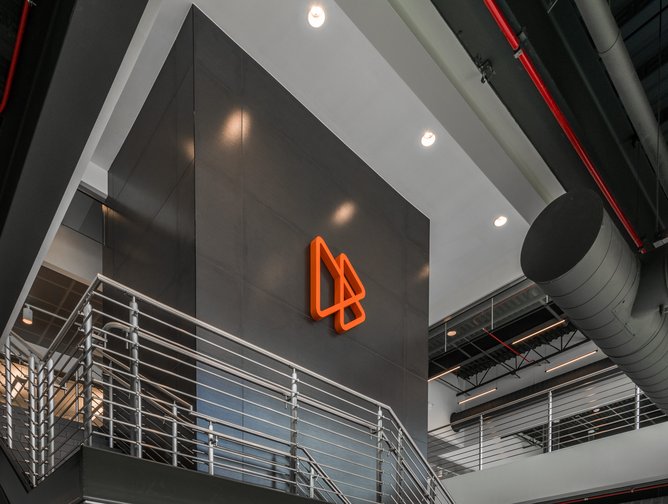 DataBank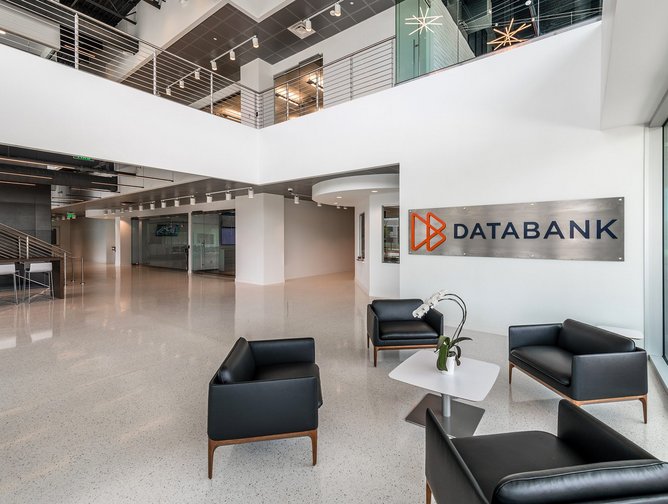 DataBank