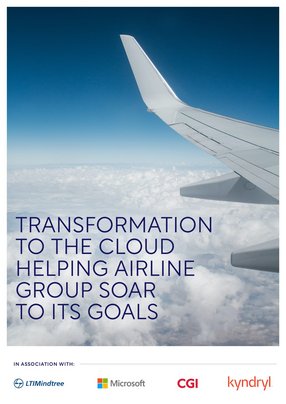 Cloud transformation helping airline group soar to its goals
Lufthansa Group's digital transformation is enabling the group to provide a seamless digital experience for customers and achieve its sustainability goals
Customers are always the centre of attention at the Lufthansa Group. The aviation company aims at providing its passengers with perfect service and making flying in all its facets a sustainably positive experience. Against this background, the goal is to assess the company's offers and products along the entire travel chain on a continuous basis with the aim of optimising them.
Customer orientation and a focus on quality are the Lufthansa Group's strategic cornerstones. Regular surveys and a continuous dialogue with passengers help the group learn as much as possible about customer needs and to include them in the development of innovative offers.
Significant investments in a modern and efficient fleet, more comfort on board, numerous product innovations, and digital offers ensure that flying is becoming more and more attractive and sustainable for the Lufthansa Group's customers with the ambitious climate target of being carbon-neutral by 2050.
As the world increasingly leverages the power of modern technologies, Ankur Rastogi, Group Head, IT Application Management, Transition and Cloud Migration at Lufthansa Group, explains, the organisation's aim is to be the most digital and the most innovative aviation group in the world.
"Digital transformation is embedded in our business strategy," he comments. "And our cloud strategy forms a key pillar in our digital strategy. The philosophy behind our cloud strategy is cloud-first, but not cloud-only.
"In simple terms, it means that any new solution that we buy or build has to be cloud native. We are not going to invest in products that are designed for legacy environments."
Central cloud team
As part of his responsibilities, Rastogi heads Lufthansa's group-wide central cloud team, which is responsible for creating, maintaining, and updating the organisation's cloud strategy.
Lufthansa Group's cloud transformation was not just about migrating one application from an on-prem data centre to the cloud, he explains.
"We are migrating thousands of applications residing in multiple data centres," Rastogi adds. "In a cloud transformation journey, there are multiple stakeholders: application manager, infrastructure team, enterprise architecture team, security team, operations team, licence management and the procurement team."
"Our central cloud team is bringing all of these stakeholders together towards a common goal, ensuring that they are all working towards the same target objectives and that they're following the same guidelines."
For managing cloud adoption and transformation at Lufthansa, the central cloud team had to establish a number of guiding principles across aspects related to technical, time and financial considerations.
"The first factor we considered was how we wanted to use the cloud," Rastogi says. "We would like to use the cloud the way it's designed. It should be possible to use the cloud on a self-service, on-demand and pay-per-use, or metered, basis."
"We also want to use the cloud as natively as possible, meaning our implementation preference is Software-as-a-Service, followed by Platform-as-a-Service, and only in the last case, Infrastructure-as-a-Service, or lift and shift migration approach. The business continuity and security requirements are directly considered in the design phase."
As Rastogi explains, there are also guidelines related to time, to fit in with application life cycles and contractual timelines, as well as financial guidelines. "You could spend a lot of effort redesigning or modernising your complete application," he says, "but at the same time, there has to be a business case behind it. So time versus cost is always a risk-reward that you have to keep in mind."
Making or breaking the cloud journey
There are many aspects that organisations should keep in mind that could make or break a cloud journey; the first of which is having the right strategy. "There are modern data centres that can meet many of your requirements, but there has to be a good reason why you're migrating to the cloud. Cloud can be a key pillar behind your digital transformation story," comments Rastogi.
"The second aspect is setting up the right structure in place," he adds. "For instance, if there is a need for a central cloud team, generally referred to in the industry as the cloud centre of excellence. Similarly, one needs to decide if the journey is performed on a centralised basis or on a decentralised basis."
"Third is the governance part, which includes technical, security, and process guidelines, as well as a lot of things related to the set up and running of a cloud community within the organisation."
However, most importantly, Rastogi says, is the concept of change management in the organisation's journey to the cloud.
"Many people treat cloud as purely a data centre replacement, and hence they try to incorporate the same processes and controls from the data centre world into the cloud," he says. "But cloud adoption is a paradigm shift. It's not just the replacement of an infrastructure platform."
As Rastogi explains, business-oriented solutions can be directly built in the cloud. "The cloud can be used as a self-service platform, meaning people can directly go into the cloud portal and provision not just an infrastructure environment but their complete end-to-end solution," he says. "So many processes that were set, many controls that were in place can get obsolete or need some sort of adaptation. And this is what I call change management. It requires a mindset change."
The end goals of Lufthansa's digital journey
As Rastogi lays out, Lufthansa's core mission is to connect people, cultures, and economies in a sustainable way. The organisation has made substantial investments in digital transformation projects, with the end goal to offer the most seamless and the best-connected travel experiences for customers.
"We start by offering an enhanced user experience, which is personalised," he comments. "It also means that we can offer a homogeneous experience to passengers, no matter which of our airlines they fly or which of our touchpoints they use to interact with us."
"We have introduced digital self-service solutions for bookings, rebooking refunds and claim management, handling irregular situations and so on," he adds. "In the long run, we are trying to create an overall marketplace where personalised solutions can be offered to customers based on their individual needs."
Lufthansa Group's digital journey is also having a significant contribution to meeting the organisation's sustainability goals. The group is one of the leading players and is setting the agenda when it comes to sustainability, with the target to be net carbon neutral by 2050.
"We are constantly renewing our fleet with more modern, efficient aircraft, which are also more fuel efficient, and more energy efficient," Rastogi comments. "We are continuously investing in research and implementation of sustainable aviation fuels. We have established the Cleantech Hub, a platform that is driving more than 80 projects in this space. And to our own customers, we are continuously offering more and more sustainable products on our digital platforms."
"Digital initiatives contribute a lot to sustainability. If I take the cloud as an example, the cloud allows us to use resources more efficiently and in a more optimised manner."
As Rastogi explains, Lufthansa Group works hand-in-hand with cloud providers who also have very ambitious goals in regard to sustainability, with more fuel-efficient and more energy-efficient data centres.
"The best part I like about cloud is it offers a lot of transparency in various sustainability dimensions, especially in terms of what kind of services you consume and how it directly translates into carbon footprints," he comments. "So that generates a lot of interesting and useful information."
This information can further be used to build decision-making algorithms helping Lufthansa Group optimise various parameters within the business domains, from aircraft turnaround time, network scheduling and planning, and passenger management. "In my opinion," Rastogi adds, "every time you make an improvement in efficiency, you're indirectly contributing to sustainability goals."
Taking a multi-vendor approach to partnerships
Partners are critical for successful outcomes, as Rastogi explains. For every task, a thorough analysis is undertaken to decide if it should be done in-house or should be outsourced. A strategic decision was to employ a multi-vendor approach.
"In each partner category whether it is cloud, managed service, migration or operations partners – we did a proper due diligence and followed a thorough selection process," Rastogi says.
For Lufthansa Group, a decision was made to go with a multi-cloud and a hybrid cloud approach. "In our cloud ecosystem, we work quite closely with Microsoft, which is one of our primary landing zones," Rastogi comments. "Many applications are already in or are in the process of being migrated to Azure. When it comes to managed services, we work with CGI and Kyndryl who are managing the foundations of our cloud ecosystem," Rastogi adds. "For cloud migration and application operations and management, we work very closely with CGI and Mindtree."
Cloud strategies and risk management
Talk of risk management or security or compliance might initially seem daunting in the cloud, but as Rastogi explains, many aspects which might apply to any IT project also apply to the cloud.
"Cloud providers themselves spend a lot in avoidance of any vulnerabilities," he comments. "However the overall end-to-end risk management is a shared responsibility. We need to set up our own organisations and controls over and above the measures provided by the cloud providers."
As Rastogi explains, measures that would be implemented on a typical IT lifecycle apply to the cloud as well, for instance generating awareness, building the right checks and balances, introducing policies like multifactor authentication, password and encryption policies, configuring and securing infrastructure and networks by implementing the right kind of architecture, firewalls, network security groups and load balancers.
"Another interesting aspect with cloud is the evergreen approach," he comments. "Cloud does not support legacy technologies or older versions of operating systems and databases. So the cloud is forcing us to continuously upgrade our applications to the latest versions and constantly patch them."
Continued heavy investment in digital transformation projects
As Rastogi describes, the future at Lufthansa Group will see continued heavy investment into digital transformation projects, balancing the objectives of innovation transformation and operational stability.
"Through digital transformation projects, we are trying to improve our customer satisfaction, and make their overall travel experience simpler and as individualistic as possible. We are trying to offer a seamless and connected experience."
"We are building up a marketplace environment with different ancillaries and different products, which are personalised," Rastogi adds. "These will leverage the data and insights that we capture and offer solutions to our customers that fulfil their needs."
At the same time, along with customer-facing projects, the group is also investing in a number of projects internally, such as solutions to improve employee collaboration and employee experiences.
"We are constantly modernising our application portfolio and our infrastructure portfolio," Rastogi concludes. "We have projects that are focused on improving our cyber-defence capabilities. In all of these projects, whether in the digital area, innovation area, or modernisation of our application stack, the cloud continues to be a key pillar."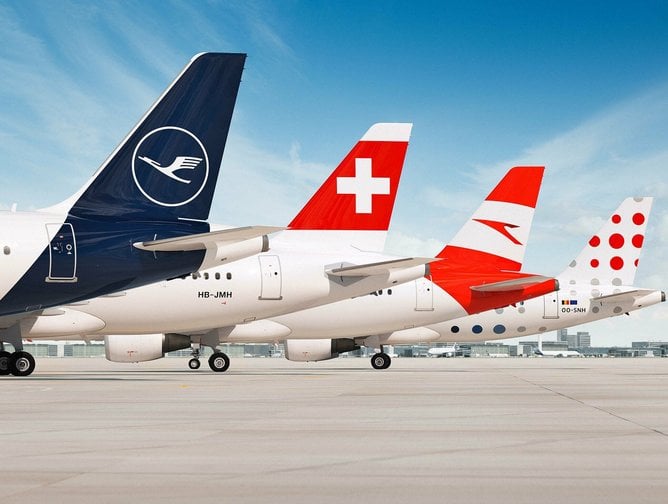 Lufthansa Group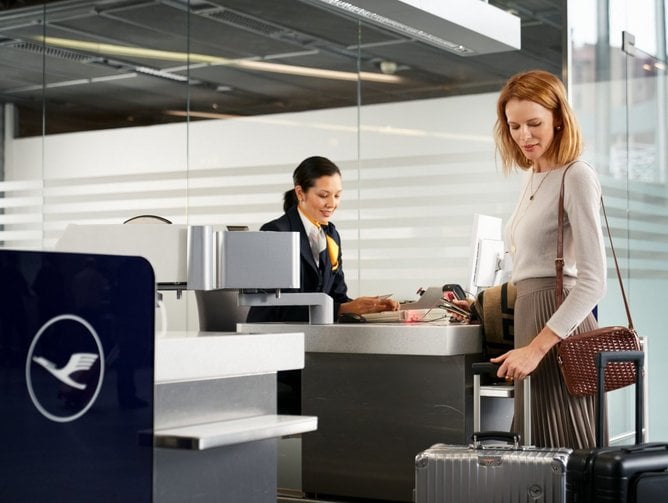 Lufthansa Group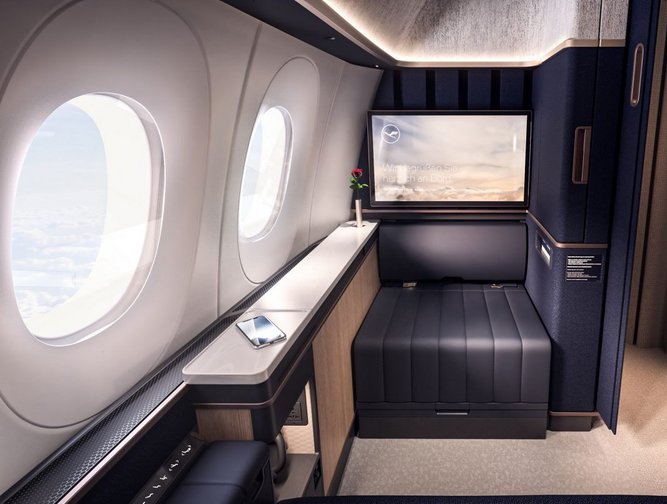 Lufthansa Group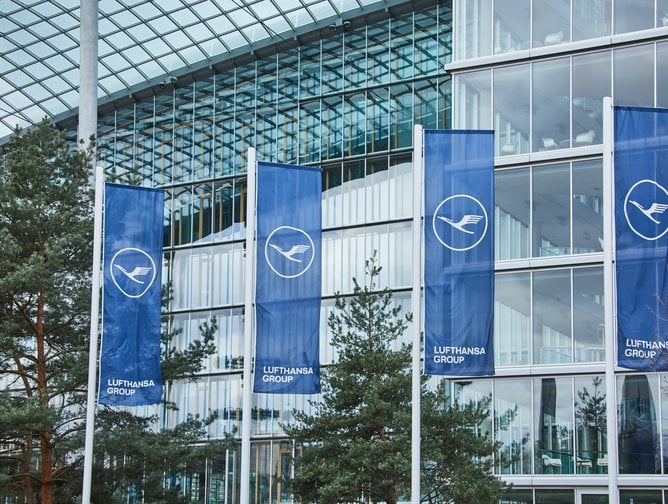 Lufthansa Group