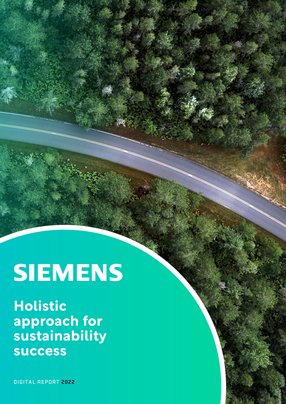 Siemens' holistic approach for sustainability success
Siemens' Jenny Bofinger-Schuster shares the importance of a holistic approach to sustainability as the company strives to create an equitable world
Companies of all sizes in all industries are making real changes to the way they operate to integrate more sustainable practices into their business. Not only does this have a positive impact on the environment, but businesses with sustainable practices reap a number of other benefits, particularly as statistics show green initiatives grow businesses 28 times faster than average companies.
Additionally, it has been found such initiatives lead to an up to 20% increase in sales revenue. With a robust and holistic approach to sustainability, technology company Siemens is leading the way as it solidifies its environmental, social and governance (ESG) strategy and drives a number of climate-conscious initiatives.
At the helm of these strategies is Jenny Bofinger-Schuster, SVP of Sustainability and Operational Excellence. With a passion for sustainability and the company, Bofinger-Schuster takes a great deal of inspiration from Werner Von Siemens, who founded the company 175 years ago.
"He changed, in a very brave way, how he innovated many, many super important technologies," says the SVP.
"If you look at Siemens today, we have more than US$60bn in revenue, we have more than 300,000 people all around the world that are very much driven by purpose, by inventing the big things that change the world for the better. We transform the everyday. One of the things we really want to enable though, is the move to a net zero world," adds Bofinger-Schuster.
Siemens: making an impact where it matters most
To facilitate the move to a net-zero world, Siemens is developing a number of different technologies to help reduce carbon emissions, but more importantly, the company is dedicated to setting an important example of how businesses should respond to the climate emergency.
"When you think about ESG and sustainability it's always a very holistic perspective that you need to take. A year ago, we launched our new sustainability strategy, DEGREE. Each letter in DEGREE stands for one of the topics and areas that we believe matter most," Bofinger-Schuster explains.
Representing Siemens' priorities when it comes to ESG, its DEGREE strategy focuses on decarbonisation, ethics, governance, resource efficiency, equity and employability.
"It's also called DEGREE because ultimately we know that we need to achieve the 1.5° target we have set and we also believe that, in terms of the degree of ambition, we can do more," she continues.
Siemens knows the importance of decarbonisation and, to do this properly, the company offers a number of technologies that help customers decarbonise.
Although decarbonisation is key, and incredibly important in the fight against climate change, with DEGREE Siemens acknowledges that there is more to do as we strive for a healthy planet.
"Most people understand by now that decarbonisation is crucial, but that's just one piece of ESG. There's much, much more in the pipeline and they are all equally important. We make sure we take care of each element with the same regard."
"We need to have a fair way of dealing with each other. We need to have trust — that's why ethics are so important. Trust is also a super important topic the more digital we get. We need to ensure that we are a leader in cybersecurity because, particularly when we combine the digital and the physical world, we need to ensure there is trust and a super high standard on anything that is concerning cybersecurity," notes Bofinger-Schuster.
Governance is also high on Siemens' agenda as the company ensures all initiatives are founded on the right processes and structures. "This is key and absolutely crucial to ensure that we also hold all these promises and that this is coordinated in the right way. And, now that we are moving to a more circular world, it's particularly important that we use digitalisation as a key means to reduce the materials that we apply - this is why resource efficiency is such a priority for us," says Bofinger-Schuster.
Diversity, equity and inclusion (DEI) is also essential as Siemens, and the SVP explains this is why equity and employability are pivotal in its ESG strategy. She notes: "For us, it's super important that our people come to work the way they are. We call this a feeling of belonging because we know that diverse teams are better."
"Equally, we want our people to be resilient. We are in times where there's a lot of change and therefore it's our responsibility to ensure our people stay relevant. We have very strong training efforts and programmes to make sure that everyone is also upskilled for the future in the right way," she adds.
Achieving carbon neutrality with the right tech
With all the sustainability expertise the company has gained over the years, Siemens knows the importance of a comprehensive approach to sustainability if the company wants to deliver on the targets set by itself and also under the Paris Climate Agreement.
"The real trick is that sustainability is an integral part of our business, so there is not one sustainability programme but everyone who has responsibility for a business, function, a team, country or region is responsible for taking care of all sustainability matters in this field," explains Bofinger-Schuster.
"Of course there are still some flagship programmes that we would then also coordinate on a corporate level and where everyone is then participating. Here I would quote our decarbonisation programme," she adds.
One key initiative the company is driven by is the Science-Based Targets Initiative (SBTi), which is designed as a clearly-defined path of emissions reduction in line with the Paris Agreement goals.
This 1.5°C target means reaching net-zero global emissions no later than 2050, in order to limit global warming to a manageable level.
"That's really the gold standard for our company, because it means that if all companies would act as we do we would still be able to achieve the 1.5 degree target. It is closely linked with our DEGREE initiative as well — we want to hit that target and our ESG goals will help us succeed," comments Bofinger-Schuster.
"The SBTi targets then also cover Scope 1, 2 and 3. So, it's really about making sure any emissions related to the business activity are covered in the right way," she continues.
Clearly, with initiatives within departments, as well as the overarching company target, sustainability is nothing new for Siemens. Even before the Paris Agreement in 2015, Siemens had already set itself an ambitious emissions target and began its decarbonisation efforts in 2014.
"We already said we want to be carbon neutral by 2030 and we were really one of the first industrial companies doing so. Since then we've progressed a lot and we have managed to reduce our own CO2 emissions by more than 50%. This is also particularly key for us because we are also applying our own technology in our carbon neutral programme and we want to ensure the right technologies are out there to decarbonise," explains the SVP.
Securing suppliers' commitment to Scope 3
With the right tech on the market, Bofinger-Schuster knows the landscape has never been better for sustainable development and sustainable practices within the business.
"I see many opportunities and markets that are changing for the better. If you ask me about being responsible for sustainability, I think the biggest challenge right now is the dynamics. The dynamics are great and they are super positive while ensuring that we stay ahead, that we are fast enough. That's a challenge that we are all undergoing and tackling together."
As the challenge is something to be tackled together, Siemens is also dedicated to building a robust partner ecosystem with the right partners and suppliers to spread awareness of the importance of sustainable business while ensuring Scope 3 is dealt with.
"Partnerships are key as we work together towards a common goal. I am very active in our partnership with the World Economic Forum. We are also a member of the UN Global Compact, as well as other groups," says Bofinger-Schuster.
"We have 65,000 suppliers all around the world, so we do have a strong, global supply chain and it's very important that we handle the supply chain with responsibility and care. We set clear targets on the supply chain," she adds.
Ensuring Scope 3 emissions are reduced is an integral part of Siemens' commitment to the SBTi. But on top of this commitment, the company plans to reduce its CO2 emissions in the supply chain by 20% by 2030 and has also committed to a carbon neutral supply chain by 2050.
"I believe it's key to speak with the suppliers to have an active dialogue. Again, we are also offering many technologies that can help to lower the CO2 emissions. Our supply chain team, they have a very strong dialogue with the suppliers to see how we can also decarbonise our supply chain," explains Bofinger-Schuster.
In September of this year, the company is actually hosting a supplier day, and the SVP comments: "We bring our supply chain together and speak about what needs to be done. By doing so, I'm very positive that we will also achieve these targets."
Siemens is wholly committed to cracking down on its Scope 3 emissions and as part of this commitment, the company believes its suppliers will align with its dedication to sustainability.
"Every supplier needs to sign the code of conduct and this gives a very broad understanding of different topics that they have to then also adhere to. It's about positively influencing, speaking with each other, and ensuring that we find that reduction in CO2," explains Bofinger-Schuster.
Concluding, she says: "I strongly believe Siemens has a key role in showing the world that there are technologies out there that will help us create a more sustainable world. Also, when we are speaking at conferences or big fairs, it's super important that we show that it's possible, that there are the right technologies and that helps us also to support our suppliers."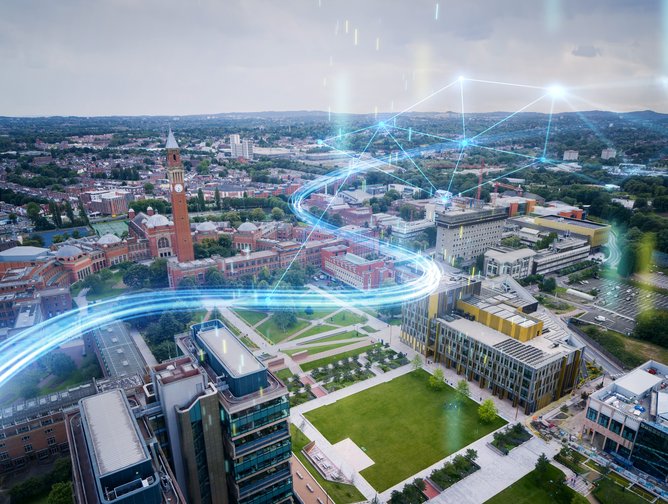 Net Zero - University of Birmingham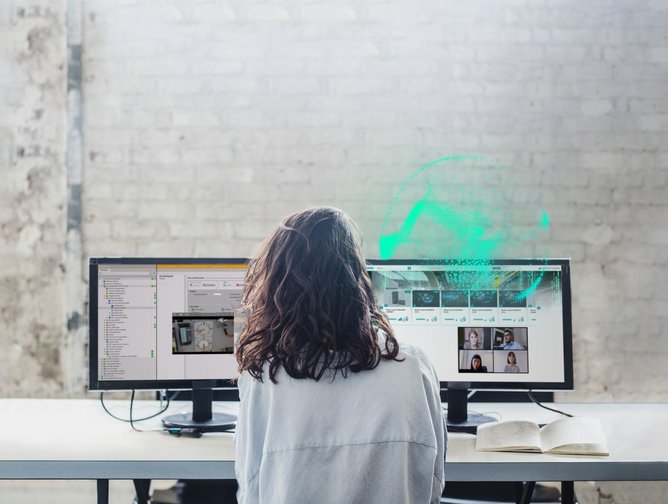 Upskilling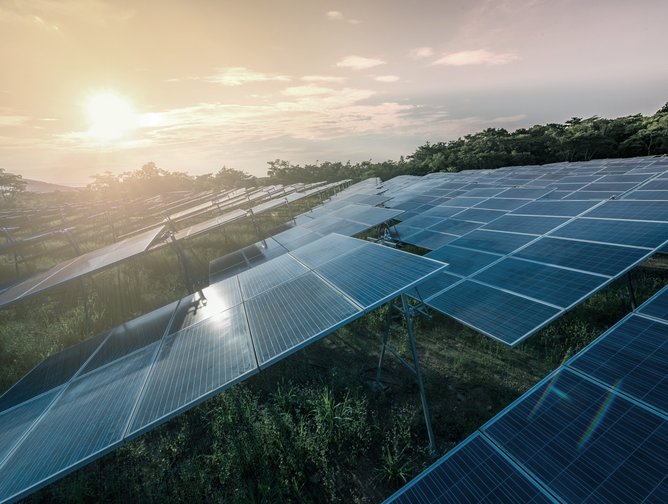 Energy Assets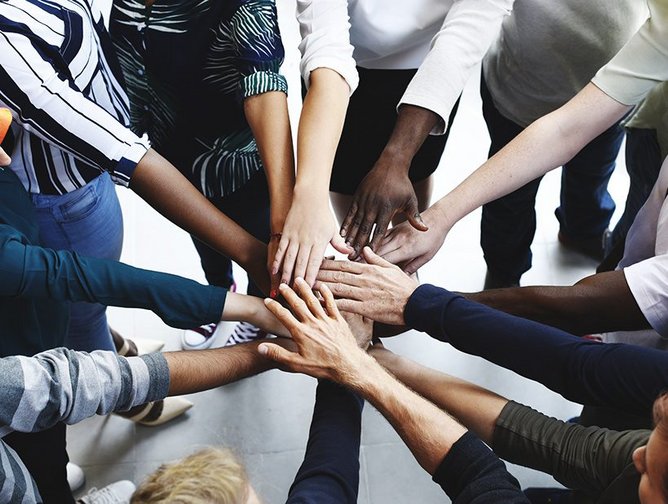 Employees Diversity