Diversity & Inclusion (D&I)
35 cities commit to reduce air pollution over 2 years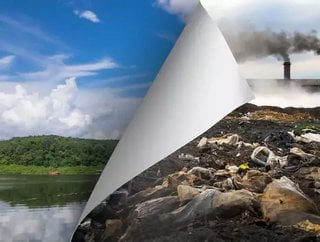 Mayors of 35 cities around the world came together with C40 group to agree on climate change goals for the future The Mayors of Milan, Los Angeles and...
Mayors of 35 cities around the world came together with C40 group to agree on climate change goals for the future
The Mayors of Milan, Los Angeles and London have co-signed an agreement among 35 cities around the globe. The initiative aims to reduce air pollution and address the climate crisis by taking steps that go beyond the requirements enforced by local governments and global initiatives like the Paris Agreement.
The group launched a global call for a "race to the top" to move the world's largest cities one step closer towards a sustainable, clean air environment. Convened by the C40 Group, the C40 Clean Air Cities Declaration looks to improve the lives of over 140mn people around the world.
The initiative calls on cities to self-regulate air pollution targets over the next two years which go above and beyond national commitments. This would put these cities in line with meeting World Health Organisation guidelines, which cities must publicly report their progress towards by 2025.
"We know we need to tackle the twin dangers of air pollution and the climate emergency. Both need swift, unprecedented and collective action to remove the pollution that is harming our health and warming our planet," the mayors declared in a statement at the C40 summit in Copenhagen on Friday (11 October).
The cities involved so far, are: Amman, Austin, Bengaluru, Barcelona, Berlin, Buenos Aires, Copenhagen, Delhi, Dubai, Durban (eThekwini), Guadalajara, Heidelberg, Houston, Jakarta, Los Angeles, Lima, Lisbon, London, Madrid, Medellin, Mexico City, Milan, Oslo, Paris, Portland, Quezon City, Quito, Rotterdam, Seoul, Stockholm, Sydney, Tel Aviv-Yafo, Tokyo, Warsaw, and Washington DC.
SEE ALSO
According to the World Health Organisation, nine in 10 citizens of major cities breathe dirty air, with seven people across the globe, dying due to air pollution related health problems, every day. According to C40, if all member cities were to reduce the impact of transport, construction, atmospheric particulate and industry green house gas production could be dropped by 87%.
Sadiq Khan, Mayor of London said: "Toxic air pollution is a global crisis, and as Mayors, it is our fundamental responsibility to protect the public from this invisible killer. That's why, in London, we have launched the world's first ultra-low emission zone, expanded our air quality monitoring network and taken ambitious steps to electrify and expand public transport.
"After the first four months of ULEZ, more than 75 per cent of vehicles in central London now meet these tough standards. Cities are leading the efforts to tackle pollution with innovative solutions, and I'm pleased to join Mayors around the world in signing this declaration to help deliver clean air for all."