Diversity & Inclusion (D&I)
Burberry partnership with Team Qhubeka for Tour de France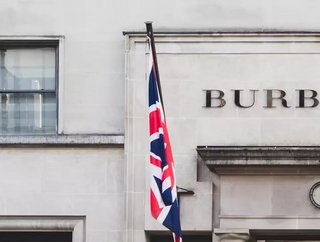 Burberry and Tour de France contenders Team Qhubeka NextHash have a mutual passion for diversity and inclusion on the track and in their new designs
Burberry has partnered with the UCI WorldTour cycling team, Team Qhubeka NextHash, which competes to raise awareness and funds for a South African not-for-profit, Qhubeka. 
Team Qhubeka NextHash is a multicultural, diverse team with bases in South Africa, the Netherlands and Italy.



From the catwalk to the cycle lane

Burberry, a British global luxury brand best known for its coats, was founded in 1856. In recent years it has pushed itself to foster an inclusive culture.
Team Qhubeka NextHash aims to 'inspire hope and create opportunity' and uses the word "Ubuntu", meaning "I am because we are", as its motto.
The team became the first-ever African cycling team to gain a UCI WorldTour license, in 2016. In 2015, the team made history as the first African team registered to take part in the Tour de France.
Meaning "to move forward" in Nguni, Qhubeka enables people to earn bicycles through its not-for-profit programmes, which will also be supported by a donation from Burberry. Qhubeka's initiatives will help:
Students travel to school

Healthcare workers access more patients 

First responders transport life-saving equipment 



Burberry and Team Qhubeka NextHash and their mutual passion for diversity and inclusion
The partnership between Burberry and Team Qhubeka NextHash brings together shared values of pushing boundaries and embracing challenges.
"We are delighted to be supporting Team Qhubeka NextHash, partnering with them as they compete in this year's Tour de France and contributing to their charitable work", said Rod Manley, Chief Marketing Officer, Burberry. "We were inspired by their ethos of uniting a diversity of cultures and backgrounds to focus on high performance while having a meaningful positive impact on the communities around them. We will be cheering them on through every stage of the Tour and into the future, and we are so proud to be a part of their team".
"I am so happy to welcome Burberry as an official partner to our team, a brand built on pioneering luxury clothing for the outdoors", said Douglas Ryder, Team Principal, Team Qhubeka NextHash. "The beautiful Thomas Burberry Monogram will feature on the jerseys of our team as they push the boundaries and go beyond what they think is possible in Tour de France and the rest of the racing calendar this season. Our mutual passion for diversity and inclusion through the team and the Qhubeka charity is a strong connection, and we look forward to telling some impactful stories together."