Diversity & Inclusion (D&I)
Driving sustainability and waste reduction in fast fashion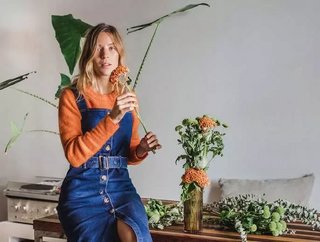 As consumer attitudes shift away from the traditional fast fashion model, we take a look at the figures behind the alarm and how one of the industry's...
As consumer attitudes shift away from the traditional fast fashion model, we take a look at the figures behind the alarm and how one of the industry's leaders is fighting to make it right.
Clothing manufacturers and retailers have become a central pillar of interest for the environmentally and ethically conscious consumer. 'Fast fashion' - clothing rapidly mass produced to ensure retailers are stocked with the latest trends - bears the brunt of shifting attitudes to clothing consumerism and its negative impact on the environment. There is also greater awareness, thanks in part to groups like Good on You, of the treatment of workers along the supply chain, the nature of the materials they use, and the air miles that any given garment racks up on its convoluted journey from the catwalk to your back. 
As it stands, this shift in attitudes has yet to be realised when it comes to clothing and textiles waste. A study, conducted by Danish-Dutch textiler LabFresh, assessed Europe's biggest contributors to textile waste, helpfully captures the scale of the issue. Italy, the top textile polluter, sends 4.4kg of textile waste to landfill per person, with an average annual spend of £920.80 on new clothes. Of the 7.7kg each Italian consumer discards over a year, a mere 0.6kg is recycled. Interestingly, even among countries with significantly smaller appetites for new clothing, every country featuring in the top 15 is guilty of recycling only around 10% of their total textiles waste. Consumer awareness and recycling infrastructure pose widespread and costly challenges when it comes to taking a bite out of this 90% deficit but, while that battle is fought over the long-term, the most impactful changes can be driven in the short-term by the industry itself.
Thankfully, the zeitgeist is inspiring changes to modern business. Cynicism around the viability of investing in sustainability initiatives (particularly against the proven revenue generation of legacy methodologies) is increasingly quashed by the knowledge that unsustainable companies will lose out to those who are willing to listen to the growing consensus. Inspired in recent years by the likes of David Attenborough and Greta Thunberg, conscious consumers hold more power than ever; the hope is that they will use their wallets to drive society towards a greener future. The task of establishing ethical and sustainable operations to appeal to such consumers is compounded by the need to make such operations visible to them: there is no room for modesty when it comes to convincing the conscious consumer that you offer the most sustainable option. 
While many retailers and textilers the world over are working to both address these challenges and capitalise on the fiscal opportunities they present, Swedish clothing giant H&M is, perhaps, the definitive example of sustainable fashion becoming mainstream. Sweden itself is regarded as an international sustainability champion (naturally, it doesn't feature in LabFresh's top 15), and H&M's green approach to its operations reflects this laudable cultural quality. While its sustainability-focused endeavours date back 20 years, the times have come to highlight its successes and bold approach like never before. 
The importance of sustainability to H&M's operations is evident from even the most cursory glance at its website with, alongside the traditional commercial elements of online fashion retailing, a dedicated heading that explains its ethos, values and commitments to the cause. Looking fractionally closer reveals an even deeper story: a platform that strives to provide consumers with as much visibility as possible for the clothes they're considering. Greenwashing - the act of making operations seem sustainable, or to make it appear as though a concerted effort is being made to make them so - may have become more widespread but, for H&M, there is a demonstrably clear reality to the work it espouses. Evidence of this comes with the site's pioneering transparency later which offers unparalleled detail for each garment's origins. By clicking the 'Product Sustainability' tab on each article's page, customers can view its materials, how those materials are fashioned, the suppliers of those materials, and details of the factories where they were produced. This is enabled by H&M's commitment to sourcing from independent suppliers, narrowing the supply chain down and easing transparency. We had the pleasure of speaking with Anna Gedda, Head of Sustainability for the Group, at Web Summit 2019, and she views this as essential to the company's strategy for delivering profitable, sustainable operations. 
"Transparency is an area that we see is growing quite tremendously, and the need for transparency is really for building customers' trust in what they're buying," she says. "We make it easier for them to know the quality and background of the products, and to be able to compare them. We launched our transparency layer on our H&M brand and H&M home brand this year [2019], but we actually had worked with this previously with Arket, one of our smaller brands. The big difference there is that, with Arket, that was very much a manual process. What we have done with the H&M brand is to have this as an automated process based on internal systems. Connecting all the data points we have about the products, where they are made, who has made them, into one layer that can be communicated in a transparent and easy way." Gedda adds that the firm is keen to continue exploring this strategy, and is committed to continually finding new ways to add value to its product transparency.
Informing customers of product composition and sourcing is just one way H&M's strategies have solidified environmental and ethical values throughout its operations, and Gedda was keen to discuss the customer-facing initiatives that emblematise its approach. "Sustainability, for us, encompasses everything from the environmental work all the way to the social work," she says, highlighting the cohesive and group-wide influence of her team. "My team and I oversee the full direction of where the group is going, and we have all the group's functions and brands set goals and action plans to make sure that we get where we want to go." That direction, she adds, has not been altered so much as bolstered by the changing views of the consumer. "We are, of course, super happy to see that more customers are engaged around sustainability, but it hasn't really changed where we're going. What's important for us is to see how we can make it easier for customers to lead more sustainable lives."
One such initiative is its Take Care programme which directs customers to ways they can extend the lifespan of their clothes. At the time of writing, the programme has delivered 79 articles covering everything from repairing habitually stuck zippers and removing make-up stains to turning unwanted clothes into unique reappropriations of their former selves. For garments deemed irretrievable by their owners, H&M has stepped up to bridge the gap between desire and infrastructure. "We also have garment collecting, where you can hand in an unwanted garment and it's given a new life," says Gedda. "That really takes care of one of the big problems, which is that otherwise unwanted garments would end up in landfills." Naturally, such initiatives require the opt-in of consumers, but H&M throws the door open to people who may otherwise not know any better by providing such services. 
SEE ALSO:
Both initiatives tap into solving an issue caused by the relative disposability of fast fashion garments, an inherent sap on their longevity. Fashion is often a financially exclusionary industry, and upping the cost of such garments to elevate their quality and lifespan will close yet more doors to consumers' ability to engage with trends; H&M's Take Care and garment collection initiatives work to address the issue without limiting consumer choice. In addition, Gedda says the firm is aiming to develop a circular economy for its garments, ultimately eradicating its waste footprint. 
In December 2019, the firm opened its first rental store in Stockholm where members of its customer loyalty scheme can book appointments with stylists, rent three items per week, and return them to the same store when they're done. An affordable rental service caters to those who regularly refresh their look without elevating the volume of waste they produce; en masse, this initiative could significantly cut the volumes reaching landfill. The service bears resemblance to that offered by UK-based rental pioneers Hurr Collective and Our Closet, and it is exciting to consider what H&M, one of the industry's biggest players, can achieve with its own offering. "This very much connects with our vision to become a 100% circular business," enthuses Gedda. "For us, that means the whole lifespan of a product, whether there's something that we sell or something that is just part of the products that we sell, like packaging for example. So that has to do with the design, the material, how it's being used and ultimately how it's being put back into the system." 
On H&M's packaging strategy, Gedda adds: "when it comes to packaging, we follow the same structure there, so we have set some ambitious goals in terms of circular design for our packaging to be either designed for being recycled, to be reused or to be compostable by 2025."
The road to sustainable, affordable fashion is long and complex, and it will require the buy-in of the industry at large to truly swing the tide of LabFresh's findings. With H&M leading the way as one of the world's foremost clothing titans, there is at the very least cause for optimism, particularly as consumers indicate with their wallets that the appetite for sustainably produced clothing is the new norm.