Diversity & Inclusion (D&I)
EIT InnoEnergy: Pioneering change and diversity in the energy sector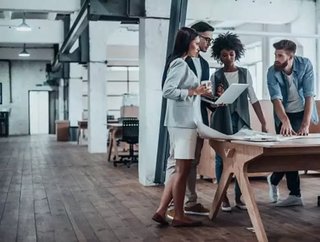 As an innovator in the energy field, EIT InnoEnergy aims to encourage more evolution, solutions and diversity within the industry. As a pioneer of sust...
As an innovator in the energy field, EIT InnoEnergy aims to encourage more evolution, solutions and diversity within the industry.
As a pioneer of sustainability, EIT InnoEnergy focuses its operations on providing support through innovation, entrepreneurship and education. "Our mission is to be the gene of innovation and entrepreneurship in sustainable energy," states Elena Bou, Director of Innovation, who has been part of the firm since its origins in Eindhoven. "InnoEnergy was founded to contribute to the energy transition and to help solve Europe's energy challenges – anything that we do should help to reduce the cost of energy, reduce greenhouse emissions and secure the energy supply."
Dubbing itself as the 'innovation engine for sustainable energy across Europe', the organisation operates three business lines in order to reach these goals – education, collaborative innovation and startup creation. Under its education pillar, the firm supports Master's and PHD degrees which focus on technology, engineering, innovation, and entrepreneurship. "These programmes are a game-changer and enable young people with different mindsets to work in traditional energy companies whilst offering something new to them," notes Bou.
To promote collaborative innovation, the company brings together different organisations from the industry, including researchers and startups, enabling them to launch solutions onto the market. Finally, under its three business lines, Bou outlines how InnoEnergy supports startups within the industry "from the very beginning until the moment that they are really a sustainable company." As a member of the executive board and Innovation Director, it is Bou's responsibility to manage these business lines. On top of this, she also helps to define the company's defining strategy and monitors its implementation across the company's global portfolio.
For the team, solutions are more important than technology, which can be seen in InnoEnergy's balanced portfolio: today, more than 230 companies that have received investment from the business. Despite current trends to prioritise digital transformation, InnoEnergy are not channelling their funding towards one marketable technology. The firm is aiming to invest in a variety of businesses which offer a range of solutions across the energy spectrum. "There are many people that are really in love with technology, and will focus spending on it. For us, it's more unique – we are not betting on one single solution. There is no one proven ballot that sorts all the world's sustainability problems. That in general is our philosophy, and you can see it in our portfolio," says Bou.
To drive sustainability, the firm is also striving to ensure women receive the same opportunities as men, both within the energy market and its own business. This is something Bou feels very passionately about: "Where do women sit within the energy transitions? The same place as men. It's not a question of gender, it's a question of the individual and their skills. At the end of the day, despite all the technology innovations, we are impacting people's lives and it's important that the right people are doing so."
Bou also highlights the importance of getting women into the energy industry in the first place. "It is believed there are less women working within the energy industry as fewer women are engineers. If those working in the social sciences, of which there are more women, could also be a part of the energy transition, this would help fix that problem," adds Bou. She has noticed more awareness regarding the gender gap, but real change is taking longer than expected. For example, in 2008, despite women accounting for around 50% of the population, female entrepreneurs in Europe sat at about 30%, with even fewer in the sustainable energy sector at approximately 7%. By 2012, the sustainable energy figure hit 11%. For InnoEnergy, around 13% of its supported startups have female founders. "If we consider that in Europe more than 40% of employees are female but between 5% and 6% occupy senior position, then it is clear that we are making progress but the trend is moving very slowly," she claims.
Bou argues that younger women need to see established and mature women holding senior positions so that they can act as role models. "By seeing women in relevant positions in the energy industry, young women will finally be more prospered and motivated," she says. InnoEnergy is focusing on how to help motivate women into the industry. The firm used to screen for entrepreneurial competencies of startups applying for its programme: "We have the preliminary findings that show there are no major differences between male and female entrepreneurs. This is something very relevant, as it demonstrates they are not equipped with different competencies."
The firm's moto of 'Knowledge, Innovation, Community' reflects its stance on gender inequality within the energy industry. As an innovator within the field, the company aims to enable more sustainable advancements in the energy market – including new solutions, more women in management positions, and new businesses joining the industry.