In Focus: Schneider Electric's massive environmental efforts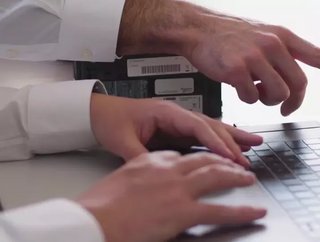 Energy giant Schneider Electric shows how setting ambitious environmental targets breeds success with Zeigo its latest green tech acquisition
French multinational energy and automation digital solutions company Schneider Electric acquired the start-up climate-tech platform Zeigo just this month, further complementing a formidable clean energy services and solutions portfolio.
This highlights the company's march towards its lofty digital energy transformation ambitions. Schneider been regularly recognised for its strong Environmental, Social and Governance (ESG) commitments. The Zeigo deal comes after Schneider's acquisitions on green tech platforms EcoStruxure Resource Advisor and NEO Network.
Schneider plans to combine Zeigo's AI capabilities with its existing advisory services, resulting in better collaborative intelligence in the energy and environmental commodity procurement process.
The company was also involved in initiating the Energize consortium between 10 global pharmaceutical companies. The consortium aims to engage hundreds of suppliers in bold climate action and decarbonisation of the pharmaceutical supply chain.
Schneider Electric's long track record on sustainability
Based in Rueil-Malmaison, France, the company started as Schneider & Cie in Le Creusot, during the industrial revolution. In 2005, it instituted a Sustainability barometer, becoming the first in the industry to monitor its impact on people, planet and profits. 
According to Olivier Blum, Chief Strategy & Sustainability Officer at the company, Schneider Electric has saved 120 million tons in CO2 emissions from the atmosphere and given about 30 million more people access to energy during the 15 years since the launch of its barometer.
Schneider Electric was recognised as the world's most sustainable company in 2021 by the Corporate Knights Global 100 Index while securing US$106.18B net worth as of 14 January 2022. In addition, based on 2021 annual ratings from four key external indexes: CDP Climate Change, Dow Jones Sustainability World Index (DJSI), EcoVadis, and Vigeo Eiris, Schneider Electric maintained its outstanding performance in corporate sustainability ratings.
This is Schneider Electric's 11th consecutive year on both CDP's Climate Change A list, where it listed the under 200 Climate Change A list companies and Dow Jones Sustainability World Index with 86/100 points, while an industry average is 28/100. It scored 90/100 for sustainable procurement from EcoVadis due to supply chain decarbonisation practices and a five-point increase from the previous year to 71/100 on the Vigeo Eiris index.
It also published strong commitments for its 5-year Sustainability Impact Program from 2021-2025. It includes plans to gain 80% green revenue, increase green material content in our products to 50%, make 100% of its primary and secondary packaging free from single-use plastic, and use recycled cardboard, among others.
• Join global business leaders and sustainability experts taking meaningful action at Sustainability LIVE, held at Tobacco Dock, London, 23-24 February 2022. Register to attend today! Click here to learn more.