Diversity & Inclusion (D&I)
Gender inclusion across AI at Lenovo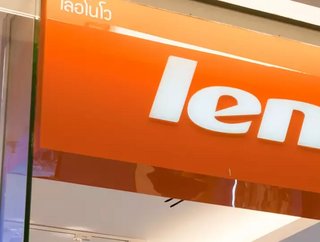 Lenovo has taken steps to ensure that women are included in the corners of the mostly-male AI departments
Lenovo has reinforced its commitment to gender equality in artificial intelligence (AI) practices, through joining the 'Women and AI' Charter from Cercle InterElles, a French-based meta-network of 16 companies across scientific and technological industries.
After identifying the potential risk of gender bias which exists within machine learning, the pact aims to establish a set of principles to promote inclusion across AI development, within the teams who create it.
A commitment to accountability and gender equality
Lenovo is headquartered in Hong Kong and has a revenue of $50b.
"We know that businesses thrive when there's equality among gender - at all levels of an organisation", said a Lenovo representative. "The average percentage of women working in the tech industry ranges from 20% to 30%, and few of them are in positions to actually influence their companies' product development or strategic decisions. Attracting women remains a real challenge for the whole industry. Whilst Lenovo employs more than 36% women globally, there is still room to rebalance this to nearer 50/50 to reflect not only society but also the marketplace, in order to better adapt our products and solutions to our customers' needs."
The commitment obliges organisations to evaluate, identify, and implement best practices and standards regarding AI governance, design compliance, data gathering, algorithm ethics, diversity of teams, and other awareness and accountability measures.
The agreement was co-signed by:
Representatives from Lenovo France 

Global leaders across AI, Diversity and Inclusion, and Cloud and Software teams
Lenovo's commitment to diversity and inclusion 
Lenovo's participation, driven by Cercle InterElles members Marine Rabeyrin, Business Development Manager for Key Accounts, Lenovo EMEA, and Christine Dehnel, Business Team Transformation Manager, Lenovo Global, will center on defining governance for gender equity in its AI practices, connecting stakeholders, and aligning across the global community.
"The signature of this Charter by Lenovo is a strong illustration of our long-standing global commitment to diversity and inclusion", said Eric Lallier, CEO of Lenovo France. "This demonstrates how a locally-based initiative can become a global commitment, to be fully integrated into our policies and the very heart of our company. The development of a gender-neutral and inclusive AI, more generally, is a crucial issue for the future. Businesses have great responsibilities in this area and therefore have a major role to play."