Diversity & Inclusion (D&I)
HeForShe: Gen Z prioritise equality and the environment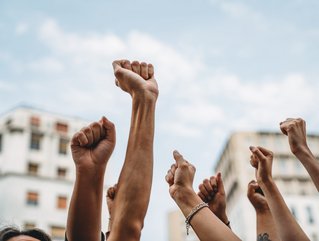 According to the UN initiative's latest global survey, Gen Z is concerned about various social justice issues more than any other generation
The UN Women's HeForShe movement, a global grassroots effort to unite men and boys in support of gender equality and women's empowerment, partnered with TEAM LEWIS Foundation to conduct a global poll. The research reveals that there is no generation more concerned about gender equality, enterprise and environmental challenges than Generation Z.

According to the findings, Gen Z considers gender equality to be the 4th most important issue facing society today. When asked which topic is most important to people in their age group, the global average across all ages rates it as the 7th most important concern.

Economic opportunity, LGBTQ+ problems and climate change were more important to Generation Z than gender equality when they were asked to rank them.
"Gender equality needs to be a priority for all of us," said Edward Wageni, global head of HeForShe. "This research shows that when gender inequality is highlighted, the vast majority want to take action. Together we can work towards a more gender-equal and sustainable world. Men can play their part as allies by amplifying women's voices and lifting the stories of others."
Gen Z compared to other generations
While 66% of Generation Z believe that gender equality is a critical issue, only 51% of those 65 and older agree.
Almost a quarter (24%) of Generation Z understands that women are disproportionately affected by climate change. The percentage of people 65 and older who are aware of the link between climate change and gender equality is barely 17%.
"Gen Z recognises the stark challenge the world faces when it comes to Enterprise, Environment and Equality," said Samuel Dean, CEO of TEAM LEWIS Foundation.
"Leaders must listen to the concerns of younger generations. Gen Z is speaking up and must be heard if we are going to have a more equal and, therefore, environmentally and economically sustainable future."
As for climate change, however, all generations appear to agree that it is a severe problem. In the top three most pressing topics for all ages, it was voted the most important. Gender inequality and climate change, on the other hand, have become increasingly significant to all generations after learning more about them.
"Gen Zs are passionate about social justice," said Wageni. "This research demonstrates that Gen Zers of all genders understand the importance of many critical issues. By acting now, working together, and listening to younger voices, it is possible that we create a better tomorrow for everyone."