Diversity & Inclusion (D&I)
How Adnams is leading the way towards sustainable brewing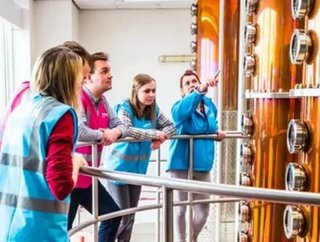 Adnams' Chief Executive Andy Wood speaks with CSO magazine about the company's sustainability ethos and practices in an industry known for its envir...
Adnams' Chief Executive Andy Wood speaks with CSO magazine about the company's sustainability ethos and practices in an industry known for its environmental challenges.
Nestled away on Suffolk's idyllic coastline, Adnams of Southwold is a brewer on the rise in more ways than one. Its drinks, ranging from real ale to its renowned Copper House gin and beyond, can be found with increasing prevalence in markets around the world. Brazil, China, Japan, New Zealand, Norway, Russia, Singapore and the USA are just a handful of the key global markets where Adnams is gaining a footing. The firm, currently undergoing a period of strong investment and operational transformation, also increasingly demonstrates the possibilities for environmental and societal good in an industry oft-maligned for its contributions to climate change. Brewing and distributing alcohol requires vast quantities of water, the energy to heat that water, farmed materials, extensive packaging, and significant land and air miles. Ensuring these processes are as efficient as possible is something increasingly urged of craft and microbreweries, along with industry giants with long-established and often inflexible practices.
Adnams, in this regard, is different and has been for a long time. "The company has been around since 1872 – run the clock forward to the 1990s and it already had corporate responsibility within its DNA," says Andy Wood, Chief Executive at Adnams and Professor of Corporate Leadership at the University of East Anglia (UEA). "Back then, it started the Adnams Charity, latterly known as the Adnams Charitable Trust, whereby it donates 1% of its profits to that charitable trust. That's distributed by a separate board of trustees to deserving causes within a 25-mile radius of Southwold." The seaside town with which Adnams has become synonymous has also served as inspiration for its rigorous sustainability initiatives. "It's perched right on the east coast, almost as far east as you can get in the UK, and it's very elemental," explains Wood. "We see the rise and fall of the North Sea every day; if rising sea levels coincide with a North Sea surge and a spring tide, some of our pubs get flooded, beach huts get washed away on the seafront. That's what connects us with the environment, really."
As consumers increasingly demand and seek out products manufactured sustainably, companies with a head start in this area are in a prime position to marry environmental and social ethics with profitability. Wood says Adnams is reaping the benefits of its environmentally progressive approach over the past three decades, with a sustainably developed distribution centre having opened in the early 2000s and the renewal of its manufacturing facilities to maximise their energy efficiency. Heat retention tanks were installed in the 2000s to prevent heat from the brewing process being lost to the atmosphere, meaning that same energy can be used for multiple cycles. "That was our closed-loop systems thinking starting to come in, back in those days," notes Wood. Adnams' manufacturing and distribution processes adhere largely to a closed-loop philosophy: incorporating cyclicality to minimise waste. Adnams recoups barrels from the pubs to which it sells beer directly, cutting waste and circumventing the carbon impact of manufacturing new barrels, and Wood says it is pursuing options to recycle water used in the brewing process on-site. "Waste is a proxy for cost," explains Wood. "If you're throwing things away, you've paid for them. Is there an opportunity for that waste to be managed better or indeed become part of the energy system for the business?" In that vein, Wood adds that the company is exploring ways to convert its waste products, currently broken down renewably through anaerobic digestion, into fuel.
SEE ALSO:
The materials that go into Adnams' brewing processes are largely sourced locally from farms across Norfolk and Suffolk. Not only does this mitigate the travel time of those materials, and therefore minimise the emissions of its lorries, it has also inspired Adnams' approach to fostering biodiversity. "50% of our malt and barley comes from Holkham in Norfolk, and the remainder comes from fields around Suffolk and Norfolk. We want to see those fields flourish, and therefore maintaining biodiversity is vital in that regard," says Wood. Adnams has combined this necessity with another grave and pressing issue of our times: the threat to bee populations, which are so essential to pollination and, resultantly, the diversity of our flora and fauna. The domino effect of lost plants leading to lost food for both ourselves and the animals, insects and fish across the UK would quickly become devastating; ecosystems are, after all, structurally reliant on multiple facets of that system remaining healthy. At its environmentally-friendly distribution centre, Adnams maintains a thriving population of 500,000 rescued bees which have enabled a boom in the prevalence of rare wildflowers nearby while they feed from sedum flowers on the facility's green roof.
The key to fostering sustainable practices, Wood says, is collaboration. "The brewing industry is fantastic in that people are prepared to share their experiences," he says, adding that the firm is a part of the British Beer and Pub Association which is actively encouraging the adoption of sustainable practices across the industry. Outside the industry, Wood says that the company's partnership with academic institutions such as UEA, Imperial College London and Cranfield University has enabled it to assess and upgrade its processes to cut its negative environmental impacts, as well as being granted access to the forefront of climate-based research from leading institutions in the field. On top of that, Adnams has worked closely with its partners in the glass industry to make its bottles lighter. "In terms of carbon saved, according to our calculations with UEA, the result of lightening the weight of our bottles is equivalent to taking all of our staff's journeys to and from work, along with all our sales people on field journeys, off the road." The benefits of this are not limited to lighter lorry loads requiring less fuel over the same distances, which is of course of major note. Lighter bottles naturally necessitate the production of less glass, itself an energy and materials intensive process. On top of that, Adnams' beer cans are comprised of 90% recycled aluminium, 20% over the UK average.
The empirical evidence of the success of these initiatives is highlighted on the company's website: it has cut its carbon emission by 48% since 2008, it has cut its water usage by 1mn litres each year through its distribution centre's green roof, and it sends zero waste to landfill. As companies the world over seek to disrupt their industries with cutting-edge sustainability endeavours, they would do well to seek inspiration from a forward-thinking company based on the Suffolk coast.