Diversity & Inclusion (D&I)
HP's 2030 goals to drive diversity, inclusion and equity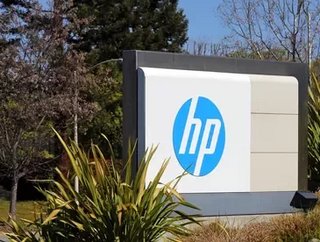 HP Becomes the First Fortune 100 Tech Company to Commit to Gender Parity in Leadership,
HP Inc. today announced a series of ambitious goals to drive a more diverse, equitable and inclusive technology industry, including a pledge to achieve gender parity in leadership by 2030.

This is part of HP's Sustainable Impact strategy to create a positive, lasting impact on the planet and its people. This follows HP's recent announcement of some of the industry's most aggressive and comprehensive climate action goals.

"Our 2030 goals are designed to make HP the world's most sustainable and just technology company. The actions we're taking to address some of society's greatest challenges will strengthen our communities while spurring innovation and growth across our business," said Enrique Lores, president and CEO at HP Inc. "Creating a culture of diversity, equity and inclusion has long been integral to HP's success, but our work is far from done. We will continue pushing to break down barriers within our own organization while using our platforms to advance gender and racial equality, social justice and human rights across our ecosystem."

HP's new commitments will contribute to the United Nations (U.N.) Sustainable Development Goals and are consistent with the U.N. Guiding Principles on Business and Human Rights.

Accelerating Gender and Racial Equality in Technology
HP remains one of the top technology companies with women in executive positions. More than 30 percent of HP's leaders are women, nearly doubling the industry's benchmark of 16 percent of women in senior positions.

Covid-19 has disproportionately impacted many women, with one in four considering to leave the workplace or downshifting their careers, according to a recent Lean In and McKinsey study, HP is making a concerted effort to support women's career advancement. The company aims to achieve 50/50 gender equality in HP leadership by 2030. HP also commits to achieving greater than 30 percent technical women and women in engineering roles by 2030.

Earlier this year, HP publicly launched its Racial Equality and Social Justice Task Force with a comprehensive set of goals that will accelerate the strategies, practices and policies around pipeline, retention and promotion for Black and African American talent; leverage its industry spending power to influence its ecosystem, including HP's partners, vendors and suppliers. HP is also a founding member of OneTen, a coalition of businesses who are coming together to upskill, hire and advance one million Black individuals in America over the next 10 years into family-sustaining jobs.

"The Covid-19 pandemic, combined with the murder of George Floyd and so many others whose lives were needlessly cut short, sparked a long-overdue reckoning with the systemic inequities that afflict our communities," said Lesley Slaton Brown, chief diversity officer at HP Inc. "We're committed to turning the tragedies and challenges of the past year into a force for meaningful change. We will not turn a blind eye to the forces of racism, discrimination and inequity that hold so many back from reaching their potential, and we will not rest until everyone, everywhere has access to the opportunities they deserve."

Upholding a Powerful Culture of Inclusion and Belonging
It has more than 125 employee resource groups across 32 countries, Belong @ HP trainings, leadership development programs for underrepresented groups and other resources that have consistently helped the company achieve a high inclusion index rating internally. In 2020 alone, HP received more than 150 recognitions related to being a best place to work and advancing diversity, equity, inclusion and sustainability.

Moving forward, HP commits to maintaining a higher than 90 percent rating on its internal inclusion index for all employee demographics annually. It also seeks to be universally ranked as employer of choice for underrepresented groups in the technology industry by 2030.