Diversity & Inclusion (D&I)
IBM's report: sustainable attitudes growing through pandemic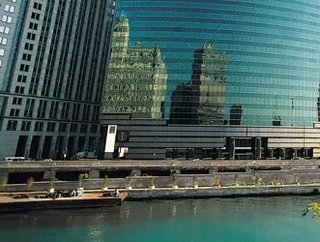 IBM's report results show that sustainable attitudes have grown over the course of the COVID-19 pandemic, in work, travel, shopping and investment
Since the start of the COVID-19 pandemic in late 2019, trends which have rumbled quietly for years have leapt into the mainstream. 
Working from home was previously a luxury for entrepreneurs or artists, but now many businesses are questioning whether they will make a full return to the office in a post-pandemic world, due to the success of remote work and the financial advantages. 
Furthermore, due to the pandemic's origin at a meat market, many have reevaluated their diets. A study by Mintel showed that the COVID-19 pandemic has made a vegan diet "more appealing" to one quarter of British Millennials. 
A recent study by IBM has shown that sustainable practices are of growing importance to consumers. IBM, which is based in New York, has a revenue of $73bn and creates computer hardware, surveyed 14,000 individuals. Responses came from the United States, India, United Kingdom, Canada, Germany, Mexico, Spain, Brazil and also China, from a variety of employment backgrounds. 
 
The Sustainability Bump report from IBM
The report shows:
93% of respondents say the pandemic affected their views on environmental sustainability.

54% of consumers are willing to pay a premium for brands that are sustainable and/or environmentally responsible.

82% of consumers would choose a more environmentally friendly transportation option, even if it costs more.

59% of personal investors expect to buy or sell holdings in the next 12 months based on environmental sustainability factors.

48% would accept a lower salary to work for environmentally responsible organizations.
IBM's sustainable endeavors in India
IBM is pushing for greater sustainability within its own company. In India, the company has introduced a new programme: 'IBM STEM for Girls', across 130 schools. The three year programme will "Advance the skills and careers of close to 25,600 students in Science, Technology, Engineering, and Math (STEM) fields." 
In addition, the Goa State Government partnered with IBM, to start online courses for the students, job seekers and entrepreneurs, to further develop their technical and professional skills. It is hoped that this will upskill 10,000 individuals in one year.